The Telegraph's crotchety old relic Alan Cochrane is usually a figure of comic fun for independence supporters. But now and again the Tory dinosaur's prehistoric polemic conceals something more dangerous. In a misguided attempt to add hard numbers to a piece yesterday reporting Teresa May's speech about spies, Cochrane seems to have used Wikipedia for some information on Swedish and Danish domestic intelligence services and come up with this:
"For instance, the Danish Security and Intelligence Service, which is part of the country's police force, has 650 officers. Sweden, which is not a member of Nato, has over 1,000 officers in its security, counter terrorism and intelligence service – SAPO – which has an annual budget, according to one estimate, of £800 million."
"According to one estimate"? That's an interesting choice of words. Unfortunately someone wasn't reading closely enough. Wikipedia's English-language page on Säpo does indeed say that it had a budget of around 800m in 2008. Except it wasn't £800m, but 800 million Swedish Kronor. At today's exchange rate that's around £80 million. Mr Cochrane has, in his fury, overstated Sweden's intelligence budget by 1,000%. Oops.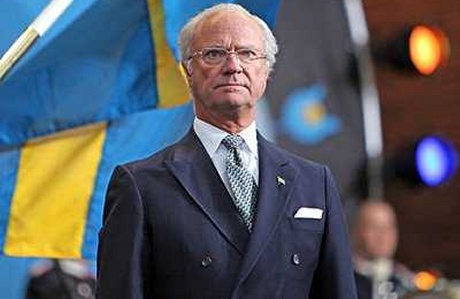 The latest budget for the Säkerhetspolisen, for 2013, is just over 1 billion Kronor, or £100m. Broadly speaking Säpo could be a useful yardstick for the cost of a domestic intelligence service in an independent Scotland. (It also includes Special Branch type functions, specialist firearms units and so on, but those would probably be needed in an independent Scotland anyway so we may as well be generous and include them.)
On the other hand, Scotland would probably need fewer people as Sweden is larger in every way that matters: five times the land area, almost twice the population and far, far longer borders. If we wanted to guesstimate a very approximate budget for a Scottish equivalent, half as much as Säpo spends – ie about £50m, rather than Cochrane's £800m – might be a reasonable place to start.
The Danish domestic intelligence service – PET, Politiets Efterretningstjeneste – is a smaller organisation with perhaps 650 staff. With a budget of 800 million Danish Kroner (£90 million) it cost almost as much to run as Säpo in 2011, half of which went on staff costs. The higher costs could be explained by PET spending more on communications intelligence and computer security.
Instead of having to spend enormous amounts on spying – as claimed by multiple witnesses in front of the Commons Foreign Affairs and Scottish Affairs committees – or almost a billion pounds a year, as claimed by Mr Cochrane in the Telegraph, the reality is very different. As we've seen, the equivalent of MI5 and the domestic side of GCHQ in Denmark costs less than £100m a year and our guesstimate for an MI5 equivalent alone, based on Sweden's Säpo, was around £50m.
If we were to use New Zealand as our yardstick, we might come up with even lower numbers, something a little over £42m. To use a Cochraneism, this is the kind of money that the Finance Secretary finds down the backs of the chairs at budget time. Spending 20 times as much to protect Scotland from terrorism seems like something of an overkill. We can only hope that when the time comes, the Scottish Government does its research a little more carefully than Alan Cochrane.
———————————————————————————————–