Today's media is dominated by reports on the release by the US government of a deeply horrifying dossier admitting and detailing the massive scale of torture carried out by the CIA on often-innocent detainees during the USA's "war on terror".
You can't chuck a brick at the internet without hitting a hundred links on the subject, so we're not going to pick any out in particular, but many reflect on the UK's willing complicity in many of the abuses, with the Labour government of Tony Blair having allowed Prestwick Airport to be used as a stop-off for torture flights.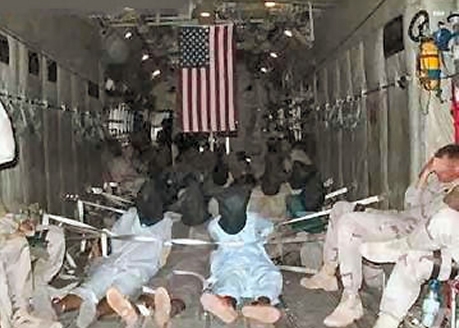 There's also a rather telling article in the Scotsman.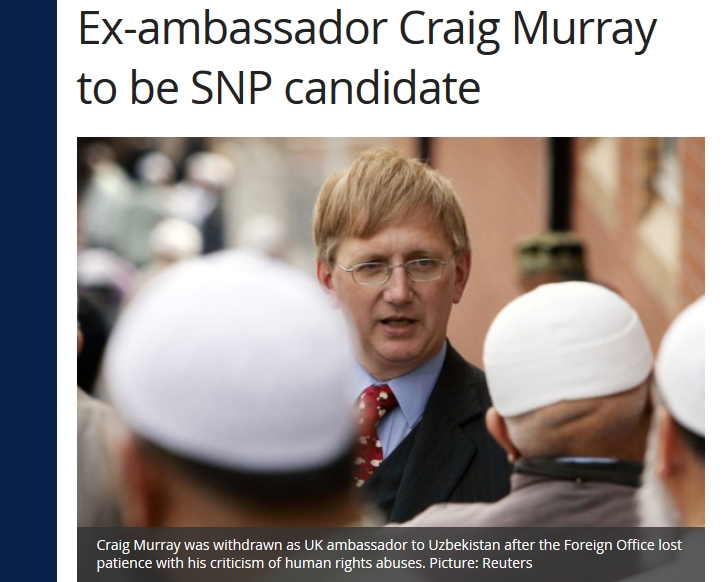 The piece reports on the possible SNP candidacy at the 2015 election of outspoken blogger and former British ambassador Craig Murray. Our alert readers will probably have already noticed the noteworthy aspect of the story from the picture above, but it's handily repeated in the main text.
"[Mr Murray] was withdrawn as the UK ambassador to Uzbekistan in 2004 after the Foreign Office became frustrated with his vociferous criticism of human rights abuses in the former Soviet country."
2004, of course, was right in the middle of Labour's 13-year period of government. And why was a Labour UK government angrily sacking its ambassadors? Because they were being TOO CRITICAL of human rights abuses (a thing we weren't aware there was a limit on), at the same time the UK government was bending over backwards to help the Americans barbarically torture innocent civilians, sometimes to death.
To be honest, we don't think we've got much to add to that.