This isn't a spoof. We checked.
It was posted on the "Better Together Aberdeenshire" Facebook page by Scottish Conservative activist Stewart Whyte, who teaches history at Aboyne Academy.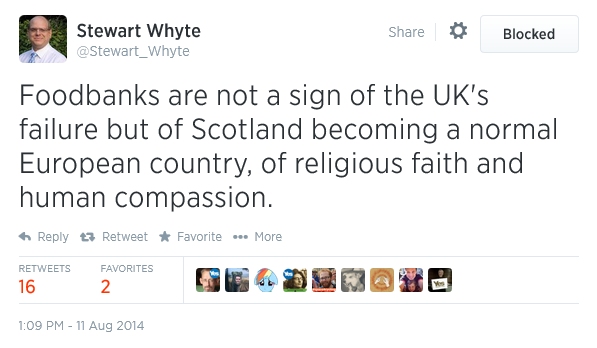 It's an instructive insight into the No campaign's mindset. Foodbanks aren't a problem to be solved, a shameful blight on a rich society, but an acceptable, "enriching" norm to be pleased about. We don't think any more needs to be said.