We've spoken before on this site about a couple of political concepts based around different ways of winning votes by bombarding the electorate with untruths so relentlessly that they come to be accepted as fact.
One of them, the "Big Lie", was a term infamously coined by Hitler to describe a strategy regularly deployed by the Nazis in which a falsehood would be perpetrated which was so diametrically and spectacularly at odds with the reality, people would instinctively reject the thought that anyone would have the bare-faced audacity to say it if it wasn't true, and therefore it must be.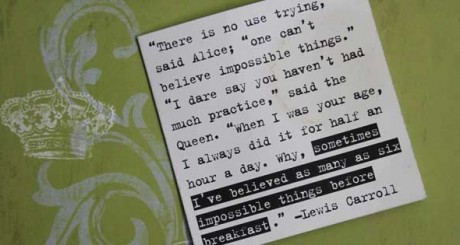 Language needs some kind of brand new term, though, to accurately encapsulate the magnitude of what Scottish Labour have just tried to pull off.
The Scotsman today carries a story entitled "Westminster bans word 'separate' after SNP complaints". (We'll digress for but a brief moment to idly speculate on what the headline might instead have said had the protagonists been reversed – "Embarrassing climbdown for SNP over biased and misleading debate name", perhaps.)
The article relates that House Of Commons clerks decreed the use of the pejorative term "separation" to describe independence to be – well, to be pejorative – and therefore inappropriately neutral for a debate in the house. They amended the title of a Labour debate from "The Royal Mail in a separate Scotland" to the fair, accurate and inoffensive "The Future of the Royal Mail in Scotland". So far so trivial, right?
Astonishingly, Labour responded by cancelling the debate entirely, in a fit of pique at not being able to use what the clerks had described as a "leading" and "impartial" [sic] title for it. In essence, this highly-paid group of adult men and women charged with (and handsomely remunerated for) conducting the United Kingdom's political discourse announced that it was their ball and they were taking it and going home.
That a troop of elected tribunes of the people would behave like sulking primary-school children in a playground is remarkable enough. But the statement released by Iain McKenzie, the Labour MP for Inverclyde in whose name the debate was entered, blew it clean out of the water for sheer jaw-dropping unbelievability.
"Last night, Mr McKenzie said he was cancelling the debate, which was due to be held in Westminster Hall not the Commons main chamber, in protest because the decision meant MPs were not free to debate independence properly.

He said: "MPs need to be able to question the government about what Scotland leaving the UK would mean for our constituents. My debate on the Royal Mail was intended to put the question to government about what independence would mean for a service that is vital to people across Scotland.

"We need a fully-informed debate ahead of the referendum in 2014 and these are exactly the kind of questions people need answers to."

A Labour spokesman added: "This is a blatant attempt by the Nationalists to shut down debate in the UK Parliament.""
We'll rewind and replay that last bit for you in case you missed it while you were searching around on the floor for your jaw.
"A Labour spokesman added: "This is a blatant attempt by the Nationalists to shut down debate in the UK parliament.""
If you're looking at your screen, blinking and re-reading those words over and over again to double- and triple-check that they say what you think they say, then congratulations – you're still a functional and rational human being. Because it's true: Labour really did actually, literally close down a debate in a giant toys-out-of-the-pram tantrum, and then bare-facedly accuse someone else of doing it.
We feel embarrassed about even spelling this next bit out to an intelligent audience who can already see it perfectly clearly, but we're hoping the act of doing so will provide us with some sort of therapeutic closure:
Changing the name of the debate to a fair and neutral one does NOT prevent Labour or anyone else from being able to "question the government about what Scotland leaving the UK would mean for our constituents". It does NOT prevent them from holding a "fully-informed debate", and it does NOT prevent "the kind of questions people need answers to" from being answered.
Staggeringly, mind-numbingly obviously, the ONLY thing that does that is if you cancel the debate altogether because you're in a huff about not being allowed to give it a biased name.
Labour's actions go beyond what even Joseph Goebbels would have dared attempt. They're not only telling a "Big Lie", they're actually telling people that they're telling them a lie as they do it. The word "big" just doesn't do it justice. This is a meta-lie, an uber-lie, a giga-lie. The degree of naked, open contempt it shows for the electorate is the most impossible thing anyone's ever asked us to believe before breakfast.
———————————————————————————————–