Readers will be aware that Wings has been experiencing some enormous amounts of traffic this year, and it's not only among the general public. Someone just forwarded us a reply they got today to an FOI request, and it reveals the site's popularity – well, maybe that's not exactly the right word – in Scotland's corridors of power.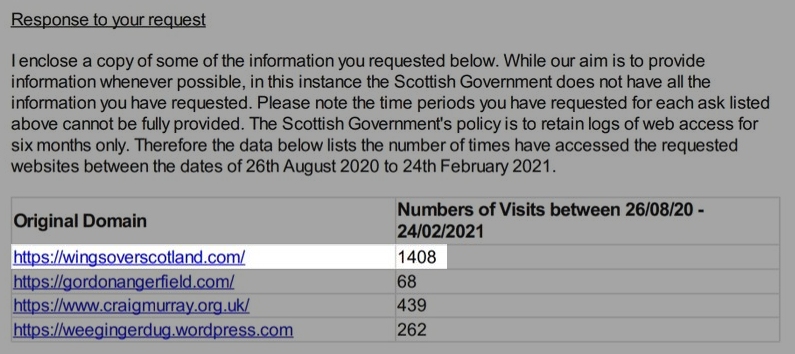 The last time someone asked that question (last October) the figure for Scottish Government computers accessing Wings over a six-month period was just under 1100, so the latest numbers represent an increase of almost 30%.
(It should be noted that the two periods overlap, so the true like-for-like increase is probably considerably more. Unfortunately the two requesters didn't ask about the same sites so we don't have direct comparisons, but we're sure Craig Murray will be pleased with the #2 slot even though his site is currently closed because the Scottish Government, in the shape of the Lord Advocate, is trying to put him in jail for it.)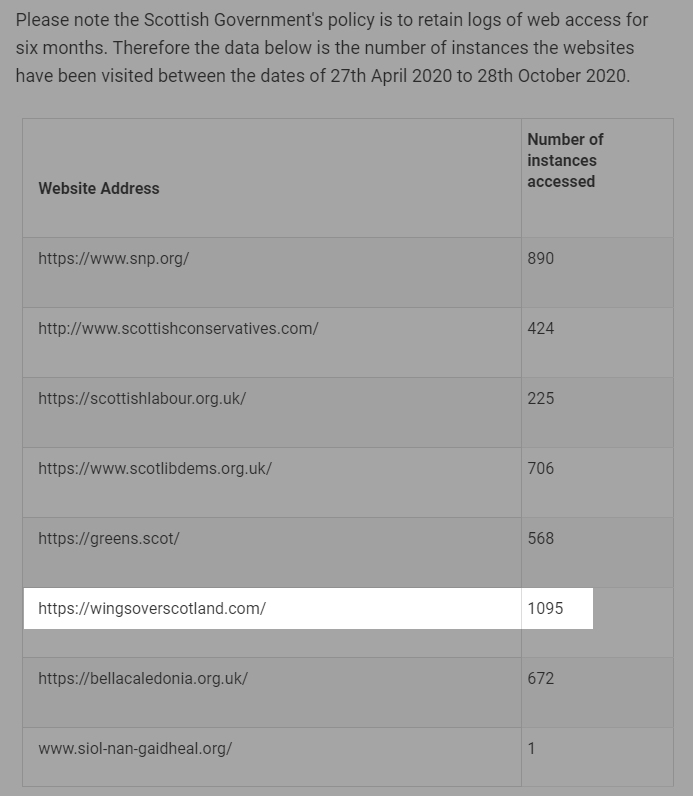 So a big special wave tonight to all our readers in the Scottish Government. We're sure it's nice to know of at least one place that'll tell you the truth about what's going on.