We've had a second response from a Labour elected representative to a reader, regarding our six simple factual questions about the party's "Devo Nano" proposals for the Scottish Parliament. This one's from Richard Baker, regional MSP for North East Scotland and Labour's former Shadow Finance Secretary.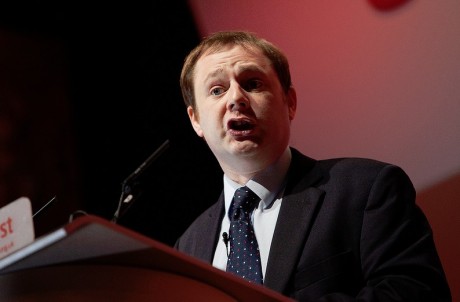 We were extremely surprised by its contents. You can read the reply, stripped only of two paragraphs of introductory waffle about Keir Hardie, below.
"Thank you for your interest in Labour's proposals to further extend and enhance devolution for Scotland within the United Kingdom.

Our starting principle is that we believe in a society in which resources are pooled and shared across the whole country, and in which those with the broadest shoulders and greatest resources contribute most to the support of those in need.

Our report is wide-ranging and includes a number of recommendations, including:

Further devolution of income tax, discussed in more detail below.
Devolution of housing benefit and attendance allowance, to align more closely the provision of benefits in an area closely related to devolved services.
Devolution of the work programme to Scottish local authorities to better meet the needs of local labour markets.

The report of the commission is extensive and also includes proposals to increase the powers available to our island communities, to improve local democratic accountability and to establish better enforcement mechanisms for health and safety in Scotland, including the establishment of a Scottish Health and Safety executive.

On income tax, we believe that the changes made by the Scotland Act 2012 are significant, but there is scope to go further.

Labour would therefore give the Scottish Parliament the power to raise around £2 billion more in revenues beyond the recent Scotland Act.
We will do this by widening the variation in income tax in the Scotland Act by half from 10p up to 15p.
This will mean that three-quarters of basic rate income tax in Scotland will be under the control of the Scottish Parliament.
The Scottish Parliament could, using the powers of the Scotland Act 2012, and our extension to their scope, choose to lower income tax, below the UK level, across all income tax bands.
Equally, it would be possible to use the same power to increase tax, above the UK level, across all bands.
Alternatively, if the Scottish Parliament wished to exercise greater flexibility between bands, Labour's proposals mean that it would be empowered to do so by applying Scottish Progressive Rates of Income Tax to increase either the higher or additional rates of tax.

Labour's proposals for further tax powers are designed to enhance fiscal accountability and flexibility at a Scottish level, while preventing destructive income tax competition between Scotland and the rest of the UK.

Labour's policy is that fair taxation for the highest earners would be achieved by setting the additional rate at 50p.

Thank you for your interest in the final report of our devolution commission. If you require any more detail on our income tax policy, this can be found on page 148 – 151 of the report. If you wish to read the full report, it can be found on the Scottish Labour website.

Yours sincerely,

Richard Baker MSP

North East Scotland"
The reason for our surprise is that the passages in the letter that we've highlighted above do in fact directly address all but one of the six questions – Mr Baker states unequivocally that Scotland would be able to undercut the UK on all tax bands, and also to have higher rates across all tax bands.
And that's very interesting indeed, because it's completely at odds with what Johann Lamont told Gordon Brewer on Newsnight Scotland last week:
Lamont further clarifies the answer later in the interview:
We've read and re-read all the quotes, and we can't see any way out. Johann Lamont unequivocally said that Scotland COULD NOT have a top rate of tax lower than the UK's. Richard Baker equally unequivocally says "The Scottish Parliament could [..] choose to lower income tax, below the UK level, across all income tax bands."
Uncharitably, one of them is lying. Or charitably, Labour themselves don't have a clue what their actual policy is, after spending two years coming up with it.
Johann Lamont also said in the same interview that:
"What we don't want is a position – the concern of course around Corporation Tax – is tax competition.

We took the judgement that actually there might be an issue, if you had the flexibility to cut as well as raise the top level, you might create a degree of tax competition across the United Kingdom."
Yet what Richard Baker has explicitly and unambiguously outlined is a situation where you COULD have completely free tax competition between Scotland and the UK, across all tax bands. The only restriction would be that if Scotland cut or raised taxes relative to the UK, it would have to do so across all bands simultaneously.
(Unless it was just the upper rate, in which case it could put it up but not down. Except you could put it down so long as you didn't go below the UK level. As long as you put all the other rates down at the same time, creating exactly the competition between parts of the UK Labour claim to be determined above all else to avoid.)
We look forward to further clarification with great interest.