In the continuing absence of any interesting current Scottish politics, we thought you might enjoy this Sunday Mail piece from exactly 11 years ago yesterday, confidently asserting that a quick chat would disabuse Scots of any notion of leaving the UK.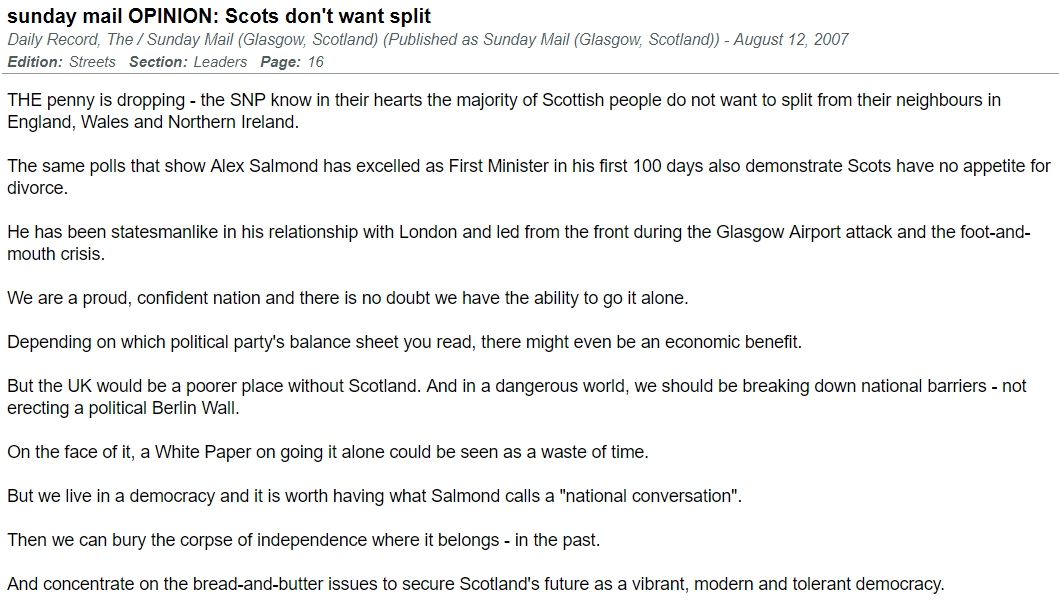 (Click the pic to enlarge.)
The editorial leader followed on from a page 2 piece claiming that only 31% of voters favoured "separation", and suggesting that rejecting it would lead to the devolution of broadcasting, pensions and immigration – the latter of which, alert readers may recall, was still being emptily dangled by the UK government just before the EU referendum.
(More interestingly, in 2007 both the Tories and the Lib Dems focused on dismissing the idea of independence on the grounds that there was a clear majority against it in the Scottish Parliament, a rule which they appear to no longer set quite such store by.)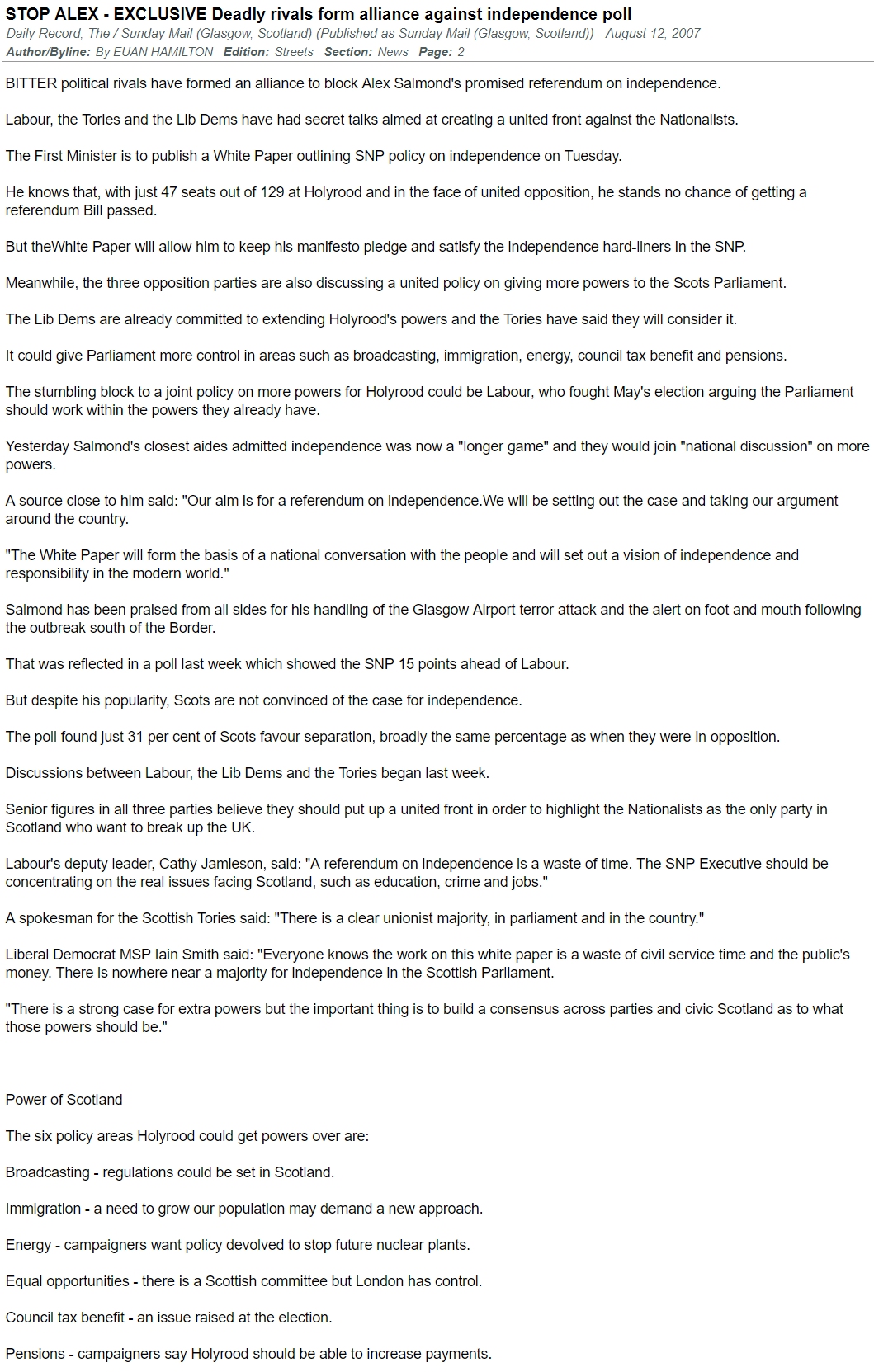 "The corpse of independence" seems remarkably reluctant to be buried so far. But we look forward to reading the exact same articles in another 11 years' time (probably under a headline about an "intervention" from Gordon Brown promising "home rule" again), unless we do something about it.