Normally you have to wait until after an election for this stuff.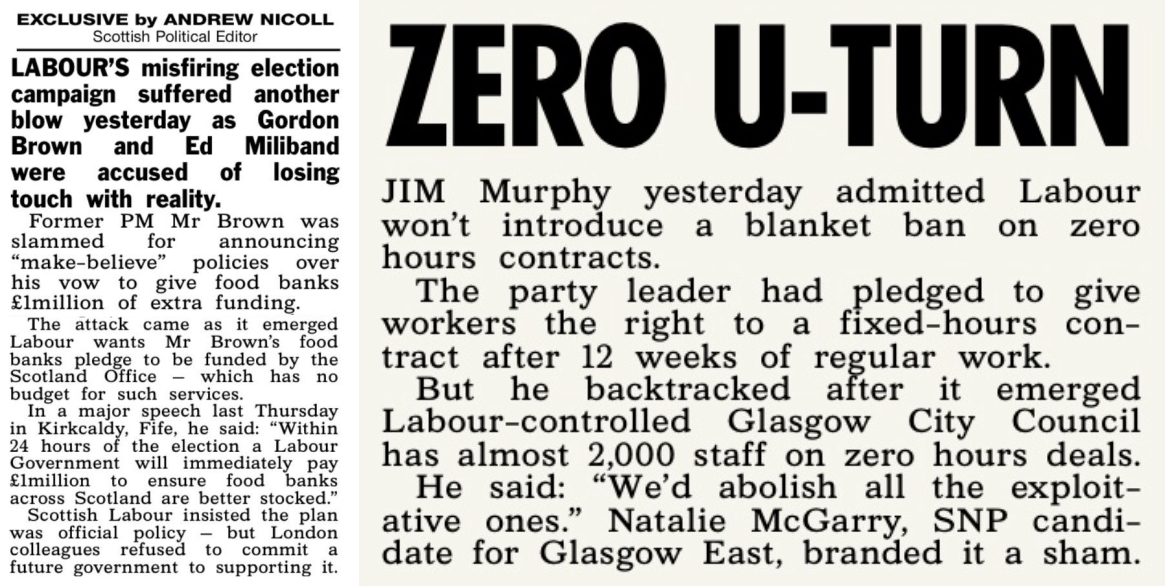 But Scottish Labour's promises are collapsing one by one with 10 days still to go.
This site has of course highlighted the weasel wording around "exploitative" zero-hours contracts many times, but it's good to have Murphy finally concede the point officially, after several disingenuous TV appearances in which he left the e-word out.
The implosion of the "£5000 for every food bank" pledge was perhaps less surprising, coming as it had from a non-MP who isn't standing in the election and therefore plainly had no power or authority to deliver it, though that didn't stop the Scottish press from treating his pronouncements like the Ten Commandments Part II anyway.
This morning Wee Dougie Alexander tried on "Good Morning Scotland" to flap his way around the zero-hours issue and also the empty assertion that Labour would employ 1000 extra nurses in Scotland if they won the election, even though health is entirely devolved to Holyrood.
But the truth is that Scottish voters simply don't seem to be listening to Labour's lies any more, and whether the media exposes them or not at this stage probably doesn't make any difference. The people's faith is gone.