Sorry for the wait, readers, but having fancy custom stuff made simply takes time.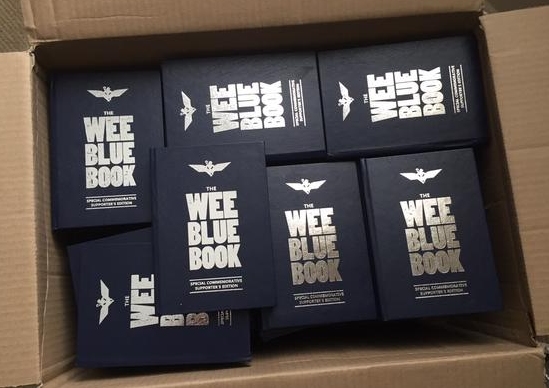 However, we're delighted to report that all of the donor perks for our 2015 fundraiser are now in our possession, and will be winging their way out to generous contributors over the next few days.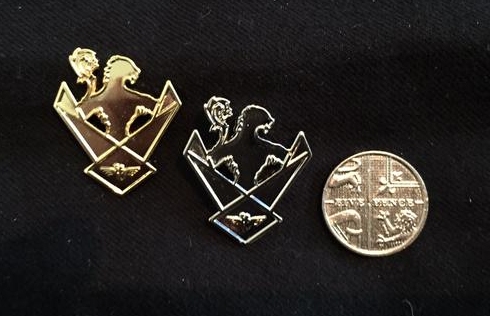 It's actually still possible to snag yourself some of this tasty loot – simply click the link in the paragraph above and you can make a donation and qualify for the hardback, foil-blocked special-edition Wee Blue Books or gold- and silver-plated badges, along with other goodies like our referendum card game or the super-exclusive ad cards that were banned from the Glasgow Subway.
If you've already contributed, however, or if you'd simply rather fund some other worthy people instead or as well as Wings, you may also like to consider firing a few quid at these commendable causes:
The excellent Stephen Paton's video channel has only a day of its fundraiser left to run, and as we write is £5,740 short of its goal.
Producers of the superb Dateline Scotland and the NewsShaft podcast, Jack Foster, James Devoy and Carolyn Scott have just come off a groundbreaking live nine-hour general election show and need £7,765 for Pro-Plus and vitamin supplements. (And, we expect, more top-grade broadcast content.)
Kevin Gibney and his team provide an invaluable service in putting out very high-quality live streams of events that the mainstream media don't cover. As we write they're looking for another £4,443 to be able to carry on.
The long-running site is £36,327 away from its target to continue into 2016.
As they say: don't hate the media, become the media. And if you're a bit too busy to become the media yourself, ponder whether it's not worth a pound or two to get other people to do it for you.