Ever since our insanely successful fundraiser we've been pondering on the best way to get printed materials and promotional stuff spread across Scotland without spending hours every day lugging boxes of stuff down to the post office, what with us still being an inconvenient distance from the action.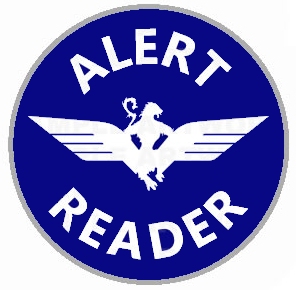 We may have just solved the problem.
Above is our cool new button badge that we've just ordered hundreds of (in tastefully discreet one-inch-diameter size). We've got plans in place to get them to certain areas already via existing networks of shadowy agents, but now there's an excellent way to make sure everyone can get some for themselves and their friends and neighbours.
(And not just badges, but other stuff too, like postcards and flyers and window posters like the ace Hamish one we made a couple of weeks ago that nobody liked, you gits.)
If you click the badge image above, you'll find a custom page at our badgemakers (they made the Wings shield ones we gave away at the indy rally last year, so we know they do a nice job), where you can buy a load at super-bargain prices – you can get 50 for just 13 quid including postage, and they get cheaper the more you buy.
(A3 posters come in at under 26p a pop in quantities of 100 or more.)
If you're an active campaigner and you think you can use big numbers, get in touch and we'll order and pay for them and have them delivered direct to you. But if you want to just get a few dozen to hand out randomly in pubs and whatnot, the bonus is that that won't count towards our campaign spending under Electoral Commission rules.
(We sent our application off today, so we'll be official any minute.)
So far only the badge page is live, but now that we've discovered it can be done we'll be working on printed stuff too, and that'll be our distribution problems solved. Result!
After all, if we're going to campaign, may as well do it properly.