Some readers have been a bit dispirited by the findings of our Panelbase poll this week, which revealed a few quite socially-conservative views among the Scottish population and also found fairly small differences of opinion between Scots and the rest of the UK on a number of issues.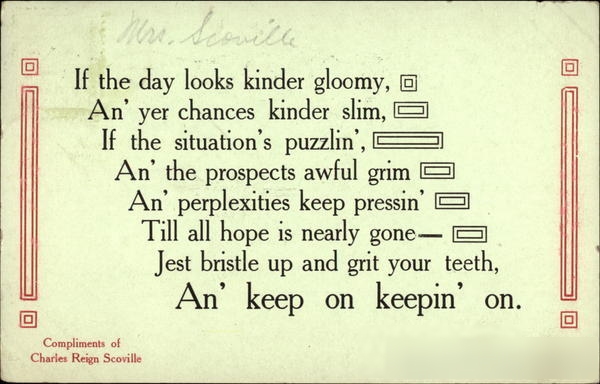 But to be downhearted about the findings is to miss a whole series of points.
Firstly, the differences of opinion are often rather more substantial than they look. It's perhaps worth remembering that the independence referendum was decided by a gap of just 10 points, a victory Unionists persist in deeming a comprehensive and resounding one. On a whole bunch of important subjects including votes at 16 (35 points), nuclear weapons (16), the monarchy (20), workfare (15) and more, we found larger margins than that between Scots and the rUK.
But that's a minor point. Scottish self-determination was never – for us, at any rate – about proving that Scots were more left-wing or more compassionate or just generally better than the English, Welsh or Irish. Chiefly, independence is a simple matter of democracy, and in that context our findings were important on two levels.
One is that the relatively small differences across the border aren't because Scots are more right-wing than we thought, but because rUK voters are more left-wing. People across Britain want to see utility companies and railways nationalised, they want more renewable energy and less nuclear, they want electoral reform, higher wages and less snooping from the security services.
And the second, related, point is that we're surprised by that because it isn't reflected in the UK's democracy. Time and time again, our poll found clear majority support for policies that are offered by NONE of the main Westminster parties, leaving people with no electoral means by which to achieve the sort of country they want.
With no remotely electable party offering a truly left-of-centre manifesto, such policies simply don't feature on the radar of printed or broadcast public debate (particularly given the predominantly right-wing media), because what's the point of debating something that isn't going to happen because no party stands for it?
Let's list a few examples. Please note that we don't necessarily endorse the policies below – our point is simply an illustration of the democratic gulf between what the people want and what politicians are prepared to offer them.
NATIONALISE RAILWAYS
Public opinion: in favour
UK parties backing public view: NONE
NATIONALISE UTILITY COMPANIES
Public opinion: in favour
UK parties backing public view: NONE
RAISE MINIMUM WAGE TO LIVING WAGE
Public opinion: in favour
UK parties backing public view: NONE
THE DEATH PENALTY
Public opinion: in favour
UK parties backing public view: NONE
END TAX BREAKS FOR PRIVATE SCHOOLS
Public opinion: in favour
UK parties backing public view: NONE
CUTS TO WORKING-AGE BENEFITS
Public opinion: against
UK parties backing public view: NONE
BUILD MORE NUCLEAR POWER STATIONS
Public opinion: against
UK parties backing public view: NONE
VOTES AT 16
Public opinion: opposed
UK parties backing public view: Tories only
MORE PROPORTIONAL ELECTORAL SYSTEM
Public opinion: in favour
UK parties backing public view: Lib Dems, vaguely, sort of.
Those are just some of the ones that were covered in our own poll this week. There are many more, like House of Lords reform/abolition, opposition to privatisation of the Royal Mail and NHS, and to the HS2 rail project.
And in almost all cases, the margins are huge – electoral reform, for example, is backed by a colossal margin of 46 points in Scotland and 39 points in the rUK, which is in the region of a 70:30 landslide, and is wanted by a majority of supporters of every party, yet there's no prospect of it happening for decades after the abomination that was the AV referendum.
For as long as Scotland remains in the UK, its people can do nothing about any of it. And to add insult to injury, even when Scots vote for whatever they regard as the best of a bad bunch, 60% of the time they don't get it. It's a double democratic deficit – not only governments that were overwhelmingly rejected at the ballot box, but even if you do get the one you voted for it won't be offering the policies you actually want.
Independence in itself only offers a partial solution. But it would end the first part of that deficit forever, and with Holyrood already being a proportional-representation Parliament the scope to do something about the second part would be far greater.
(And of course, Scotland could escape the catastrophic trauma of being dragged out of the EU against its will. It would still be able to choose that path if it wanted to, but wouldn't find itself in the worst of all possible worlds – voting to stay in and being forced into international isolation anyway.)
Scotland may not yet be the country we'd wish it to be. But in the UK it'll be pulled further in the wrong direction, and Scots will be even more helpless to reverse that drift than everyone else. This is no time for independence supporters to lose heart. The consequences of giving up don't bear thinking about.