Alert readers may recall that five weeks ago we pointed out a whole bunch of Scottish media outlets reporting as fact that Jim Murphy would definitely stand for the East Renfrewshire seat at May's general election – despite Murphy having actually made no such announcement, just repeating his weeks-old fudge that he was currently the selected candidate.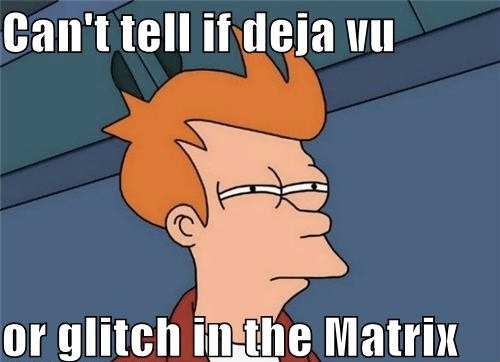 Guess what's happened today, folks?
We suspect that most of you got that one first try. The Scottish Sun, the Herald, the Daily Record, the BBC, STV and Radio Clyde all have prominent stories this morning promising that THIS time they're not just crying wolf and Murphy really IS definitely standing. So we've had a clear, unambiguous official statement from the Scottish Labour branch office leader, presumably?
"As I have said many times before, I am the Labour candidate for East Renfrewshire against the Tories in May and Labour's candidate for First Minister in 2016. We have had a really good response on the doorsteps in recent weeks.

We need to do everything we can to stop the Tories being the largest party. I want to contribute to making sure the Tories are kept out of East Renfrewshire and Downing Street. 

The choice facing voters in East Renfrewshire is much the same as the one facing the rest of Scotland – it's between Labour and the Tories. Any seat the SNP take makes it more likely the Tories are the largest party and David Cameron returns to power by the back door."
Oh. Not so much. "I want to contribute" to keeping the Tories out could mean just about anything. The paragraphs above are in fact exactly what Murphy's been saying over and over since December. The words "As I have said many times before" seem to be something of a hint that this is NOT in fact a new development.
But when you're the Scottish media and you're desperate to get some sort of Jim Murphy story into your paper every day, anything will do. If they keep repeating it every couple of weeks, maybe eventually it'll become the truth. When it does, and not before, we'll report it to you, folks.