If there's one thing we – as a website rather than as part of the Yes movement – are sick and tired of hearing from Scottish people about the referendum it's "We need more information". Having spent two and a half years writing thousands of articles full of fully-sourced and referenced information covering every conceivable aspect of the debate, our response tends to be "You can't be looking very bloody hard, then."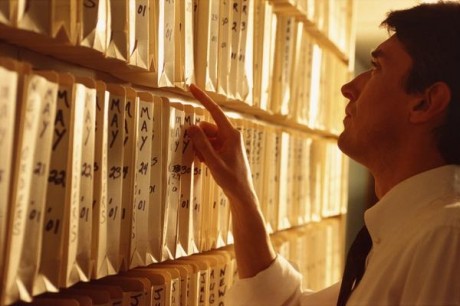 But are we right to be so cranky, or are we just crotchety old grumpyfaces?
———————————————————————————————————
Q: Have you ACTIVELY sought out information about the independence debate, or only read/seen what happens to have appeared in front of you?
Have sought it out on the internet: 26%
Have sought it out in newspapers/TV/radio: 21%
Have sought it out from friends and family: 8%
Have sought it out from the official campaigns/political parties: 3%
Have sought it out from street campaigners: 3%
Have not actively sought out information: 40%
———————————————————————————————————
Well, that solves THAT mystery, doesn't it, people of Scotland? You don't have enough information because you can't be bothered to get off your backsides and look for it. Though we were at least encouraged that the internet is by some distance the most popular source, a fact which we'll invite the next person who moans at us for having a website rather than going out knocking doors to stick in their pipe and smoke.
(We love people who go out knocking doors, and we spend dozens of hours every week trying to create ammunition for them to go out there with, but there's a certain element of the campaign that gets very snooty about your right to voice an opinion if you haven't spent 20 years disturbing people on a rainy Tuesday night when they're trying to have their tea or watch Coronation Street first.)
But is it interesting how those figures break down by voting intention?
———————————————————————————————————
HAVE SOUGHT INFORMATION ON THE INTERNET
Yes voters: 41%
No voters: 17%
Undecided: 15%
HAVE SOUGHT INFORMATION IN NEWSPAPERS/TV/RADIO
Yes voters: 22%
No voters: 21%
Undecided: 21%
HAVE SOUGHT INFORMATION FROM FRIENDS AND FAMILY
Yes voters: 4%
No voters: 8%
Undecided: 16%
HAVE SOUGHT INFORMATION FROM OFFICIAL CAMPAIGNS/PARTIES
Yes voters: 4%
No voters: 3%
Undecided: 2%
HAVE SOUGHT INFORMATION FROM STREET CAMPAIGNERS
Yes voters: 3%
No voters: 3%
Undecided: 2%
HAVE NOT SOUGHT INFORMATION
Yes voters: 26%
No voters: 49%
Undecided: 43%
———————————————————————————————————
Hmm. Two big differences there – firstly, half of No voters haven't bothered actively looking for information at all, almost twice the number of Yes supporters. You can read that stat from either direction – either people voting No are doing so instinctively with little interest in debating the issue at all, or they're getting everything they want from the overwhelmingly Unionist mainstream media, which requires little effort.
Conversely, Yes voters are looking a lot harder for facts. It's hard to see why they'd be bothering to do that if they were already convinced, so we're pushed towards the conclusion that people who happen to go online to seek out information about independence end up being pro-Yes.
That conveniently fits with what we'd want to believe – that the facts themselves, freed of media spin and distortion, are in favour of independence and all we need to do is get them in front of people. As to whether it's really as simple as that, it's difficult to say. If we ask this one again in three months' time and all the undecideds have gone looking for info on the web and Yes is 10% ahead, we'll know.
The gender breakdown was notable here – only 30% of men hadn't looked for information at all, compared to a whopping 49% of women. The biggest difference was online, with 32% of men having used the web or social media for indyref info compared to just 20% of women. The only category with a higher score among women was "friends and family", at 8% compared to the men's 7%.
The age divide, meanwhile, went exactly as you'd expect. While there wasn't much between those who'd sought no information at all (39% of 16-34s, 37% of the 35-54s and 43% of over-55s), the methods were radically split. 39% of the youngest group had used the internet, against 25% of the middle group and just 15% of the oldies.
For traditional media the proportions were, again predictably, reversed – 29% of the over-55s had used print or broadcast sources, compared to 22% of the middle-agers and a mere 10% of the youngsters.
Party loyalty played almost no part, with broadly the same numbers using papers and TV/radio whoever they voted for, but there was a noticeable division when it came to internet use, with SNP (32%) and Lib Dem (25%) voters more inclined to go online than Labour (21%) or Tory (12%) supporters. Wealth had minimal impact in either category.
That's the end of the "mechanical" data from the poll, you'll be glad to hear. This afternoon we'll start getting into what people actually think about stuff. Buckle in.