A few weeks ago, we were told by a source that BBC Scotland's flagship weeknight current-affairs show Scotland 2015 was recording some truly shocking viewing figures, in the region of 5,000 people a night. When we sent the BBC an FOI request for the stats, it was rejected, like almost all FOIs to the Corporation are.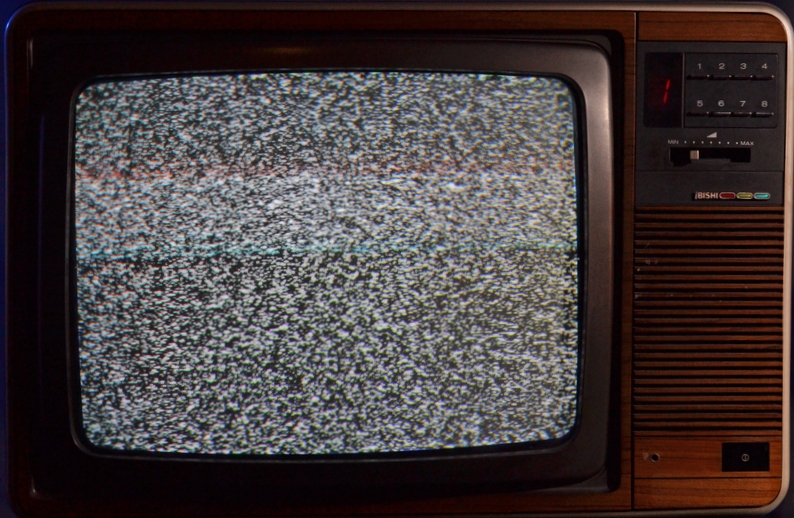 We also looked into trying to get the data from BARB, but they weren't very helpful either. So the only option we had left to get any sort of idea at all was to ask in our latest Panelbase poll.
When the results came in, we understood why the BBC wanted it kept quiet.
For perspective, we asked people how often they watched or listened to eight Scottish and UK politics shows on TV and radio. We offered respondents five options ranging from "every episode" to "never", but for simplicity and to partially spare everyone's feelings we've combined the answers down to three here.
(In each case the numbers for "every episode" were lower than "most episodes", and in all but two the "never" figures were higher than the "rarely" ones, sometimes to a spectacular degree. For the Kaye Adams Programme, for example, the "never" figure was a whopping 71%, compared to the 19% who at least tune in now and again.)
In order from most-watched to least-watched, the results were:
QUESTION TIME (BBC1)
Every/most episodes: 13%
Some: 17%
Rarely/never: 70%
SCOTLAND TONIGHT (STV)
Every/most: 13%
Some: 16%
Rarely/never: 71%
NEWSNIGHT (BBC2)
Every/most: 7%
Some: 15%
Rarely/never: 78%
SUNDAY POLITICS SCOTLAND (BBC1/Scotland)
Every/most: 7%
Some: 11%
Rarely/never: 82%
DAILY POLITICS (BBC2)
Every/most: 6%
Some: 10%
Rarely/never: 84%
SCOTLAND 2015 (BBC1/Scotland)
Every/most: 5%
Some: 10%
Rarely/never: 85%
GOOD MORNING SCOTLAND (BBC Radio Scotland)
Every/most: 5%
Some: 8%
Rarely/never: 87%
THE KAYE ADAMS PROGRAMME (BBC Radio Scotland)
Every/most: 3%
Some: 7%
Rarely/never: 90%
That is one hefty lack of interest, although Scotland Tonight will probably be rightly pleased at splitting the two big network hitters, and indeed having only been pipped by Question Time by the narrowest of margins.
(The BBC's completely mystifying decision to put Scotland 2015 directly up against the STV show – Scotland 2015's predecessor Newsnight Scotland having been on later, letting viewers conveniently watch both – seems to have backfired badly.)
We were most surprised at the poor showings for the two radio programmes, having wrongly imagined that they might do better from their relatively prime-time slots as people were getting ready for or travelling to work, or taking a breather at home after getting partners/children off to work or school.
The shows most popular with voters of each party (calculated by adding together the first two categories above, ie people who watched at least semi-often) were:
QUESTION TIME
Lab 40%
Con 37%
SNP 32%
Lib 23%
SCOTLAND TONIGHT
SNP 39%
Lab 37%
Con 20%
Lib 10%
NEWSNIGHT
SNP 26%
Lab 25%
Con 21%
Lib 12%
SUNDAY POLITICS SCOTLAND
Con 26%
Lab 23%
SNP 21%
Lib 12%
DAILY POLITICS
Con 21%
SNP 21%
Lab 16%
Lib 7%
SCOTLAND 2015
Lab 24%
SNP 19%
Lib 11%
Con 9%
GOOD MORNING SCOTLAND
Con 19%
SNP 17%
Lab 14%
Lib 12%
THE KAYE ADAMS PROGRAMME
SNP 14%
Con 13%
Lab 11%
Lib 0% (not a typo – zero)
Which means that each party's voters' favourites were:
SNP
Scotland Tonight
Question Time
Newsnight
LABOUR
Question Time
Scotland Tonight
Newsnight
CONSERVATIVES
Question Time
Sunday Politics Scotland
Daily Politics
LIBERAL DEMOCRATS
Question Time
Good Morning Scotland
Sunday Politics Scotland
Readers can put whatever interpretation they want onto all that. But what seems beyond any rational dispute is that political TV and radio shows barely impact on the consciousness of the Scottish public. If you're going on Scotland 2015 to make a name for yourself, you're probably better off sticking to Twitter.