It can be a full-time job keeping up with the many inconsistencies and contradictions in the anti-independence campaign. (Labour's professed hatred for the Tories but willingness to let them govern Scotland when Scottish voters reject them, and the Conservatives' belief in the UK Union but deep-seated antipathy to the European one, leap out as two of the more obvious examples.) Today's is a corker, though.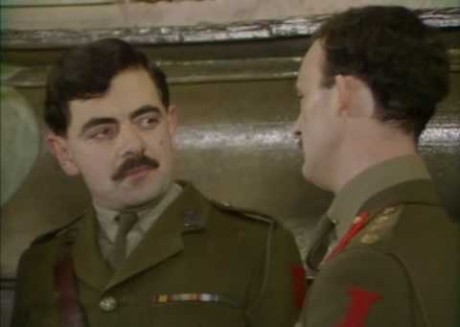 Attentive readers will recall that the "Better Together" camp has spent the five months since its launch constantly warning Scots that independence would be "irrevocable". Here's figurehead Alistair Darling being reported in the Telegraph as saying just that at the No campaign's launch in June of this year (our emphasis, as usual):
"This is not about picking a government for the next five years. If we decide to go down the independence route it is an irrevocable step – you're talking about a completely different constitutional relationship, maybe for the next 200 or 300 years."
Pretty unequivocal, then – independence is forever, no going back in our lifetime, or that of our children, or their children, or their children. But wait. Fast-forward to last night and the former Chancellor appears to have had a radical change of heart, in a BBC story headlined "Darling predicts independent Scotland would rejoin UK":
"Speaking as he delivered this year's John P Mackintosh Memorial Lecture in Prestonpans, East Lothian, on Friday evening, [Darling] said the 'most obvious problem' with a common currency was that 'sooner or later it takes you to economic and then political union. So Scotland would leave the UK only to end up in the same place as it began, with all the trauma that would entail.'"
Of course, if you're a Wings Over Scotland reader you already knew the "irrevocable" line was a load of rubbish that could only be true if the core claim – and indeed, the very name – of "Better Together" was a cynical lie. But it's nice to see Mr Darling admit it this early in the day. Which strident assertion, we wonder, will he recant next?