File this one under "the wish is the father of the thought":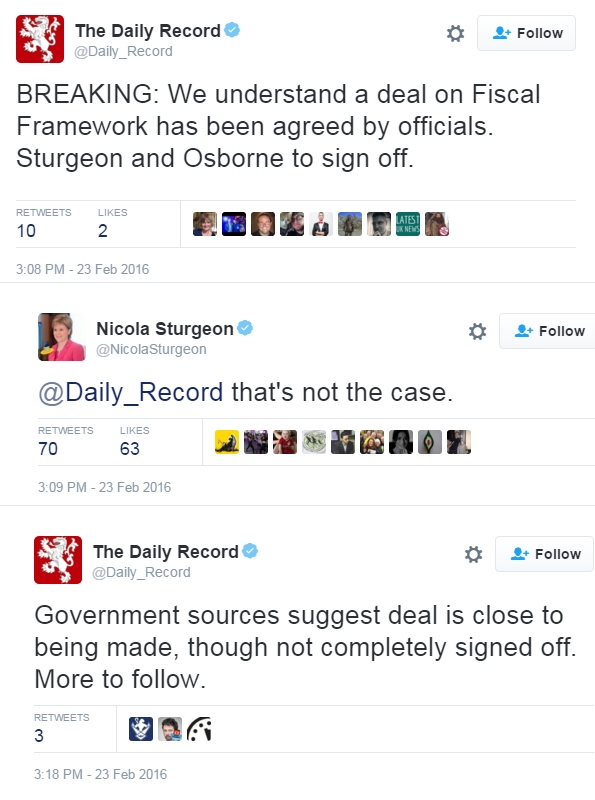 We wonder which government?
It wasn't the only moment of Daily Record-based fiscal-framework fun on social media today. Earlier this morning the paper's editor Murray Foote became the latest in a long line of people to be fooled by the excellent spoof "Lord Darling" Twitter account:
The weird thing was, the comment Foote referred to as "baloney" was in substance actually identical to the Record's editorial leader in today's issue, namely that "The Vow" was not being upheld.
Of course, given that Foote claimed this month that most of the Record's staff in fact supported independence, who knows who writes the leaders these days?
You'd think he'd at least give them the once-over, though.