Since we've been talking about mad letters from Scottish Labour MPs today, we're sharing this one with you too. We've been trying to make sense of it all evening.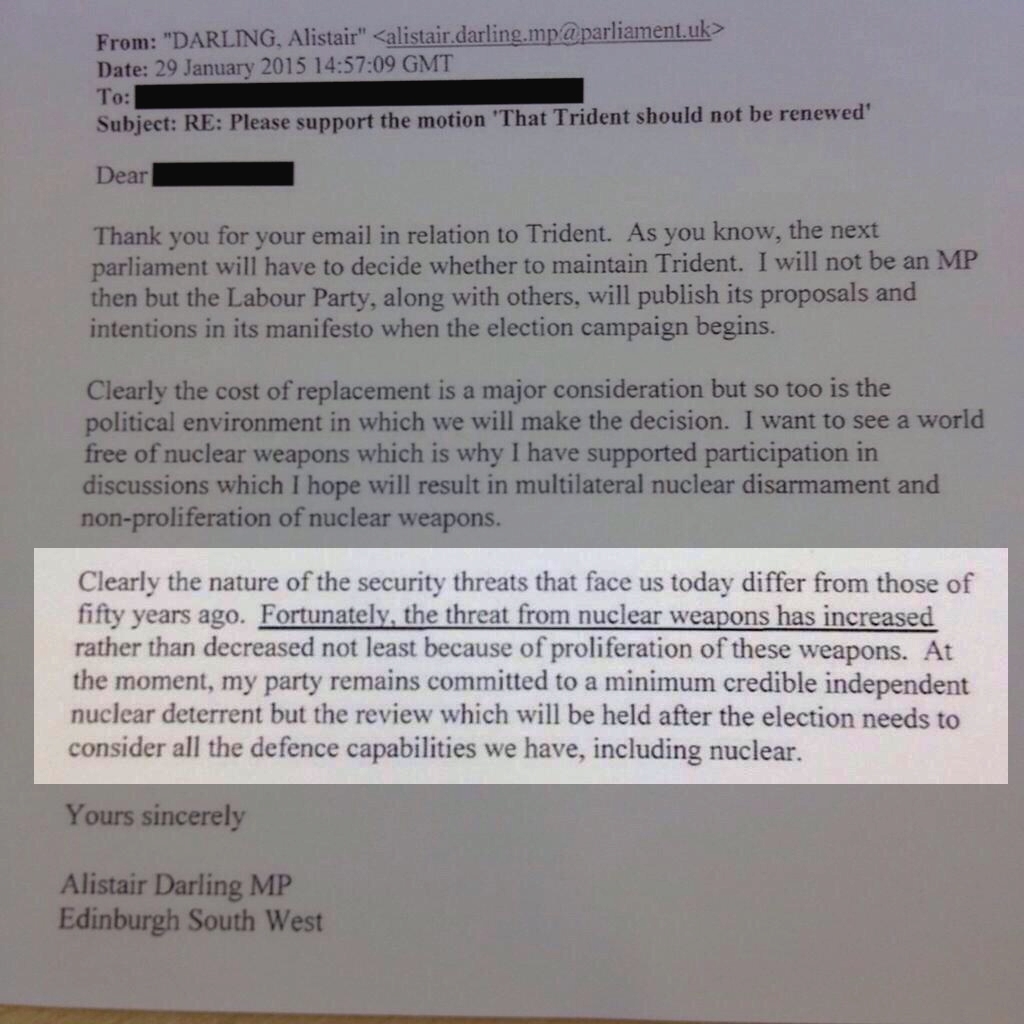 We haven't made any progress. It's not just a simple accidental transposition of words, because if you switch "increased" and "decreased" around it's still gibberish – why would the threat have decreased because of proliferation? If anyone can explain it, do drop us a line.
Do also send us any more bonkers election communications you get. Here's one from the party's alleged chief intellect, Wee Dougie Alexander.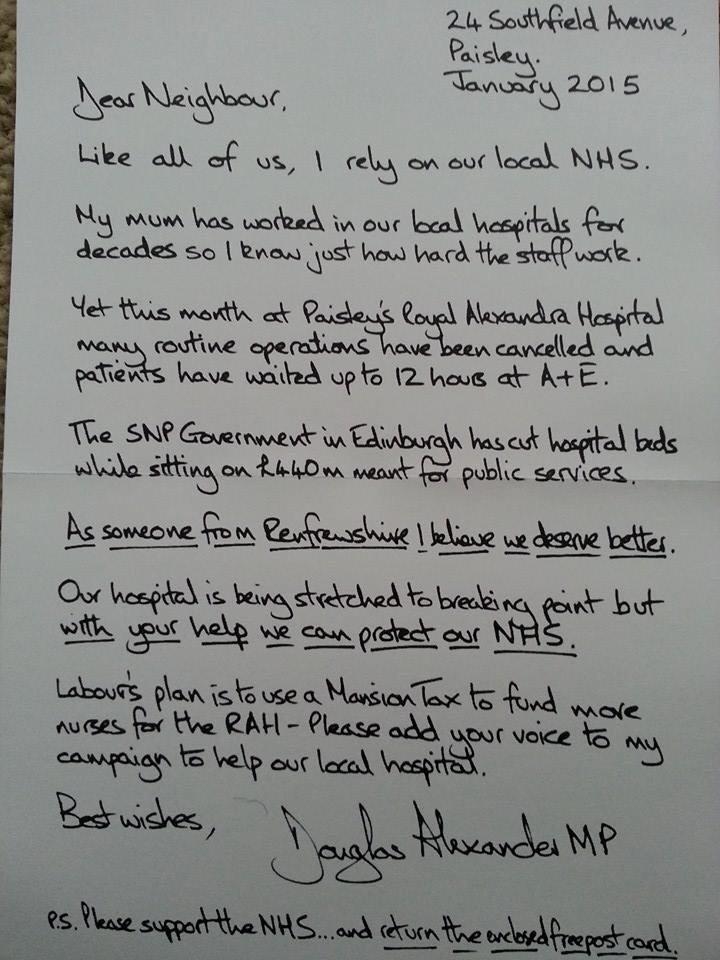 At first we thought it was a font, but if you look closely at the lettering it seems to have really been written by hand, which makes the serial-killer underlining all the more disturbing. We're starting to fear that the polling has driven them completely unhinged.