The spanking new issue of Viz, which is totally still a thing, is out today at all good newsagents. The cover promises a "FANTASTIC FREE VOTING AID" inside, and we thought you'd be at least mildly and fleetingly amused by the Scottish aspect. Of it.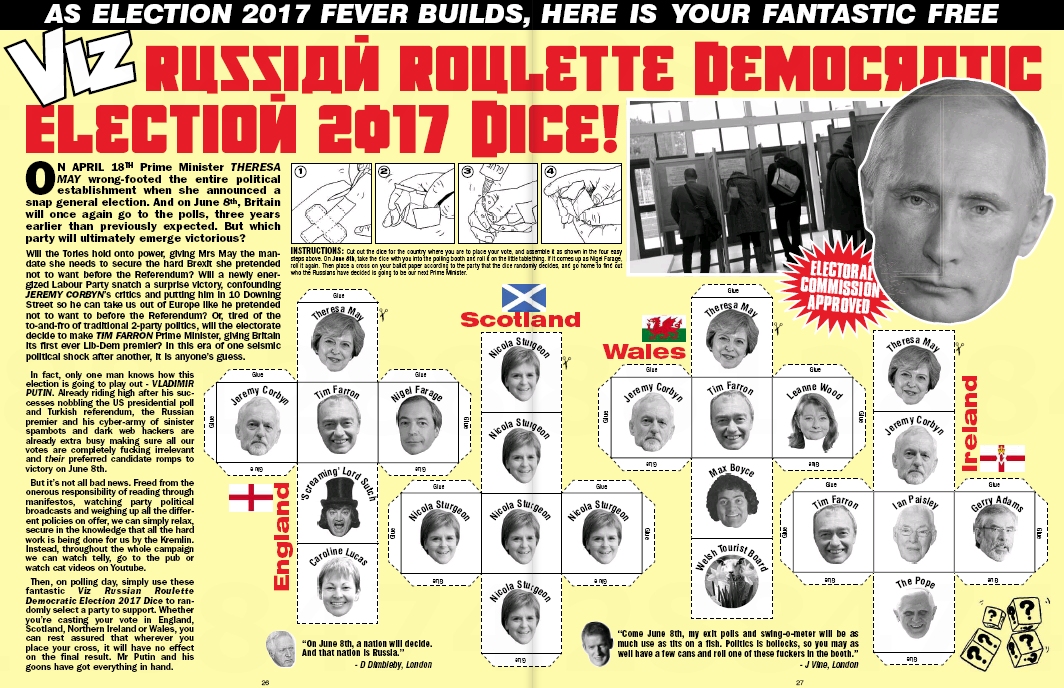 Pop out to the shops and buy a Viz*, readers. (Or subscribe to try three issues for a mere £1.) It's just as funny as it used to be but much less popular, so it's cool again.
.
*Wings Over Scotland has no connection to Viz or Dennis Publishing Ltd and has received no inducement for this endorsement. Although we're open to offers.