Last Friday: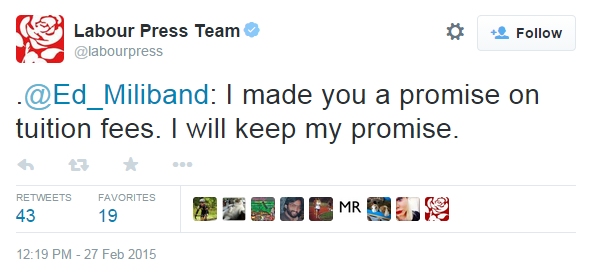 What the promise was, when Miliband ran for Labour leadership in 2010:

Ed's idea of keeping a promise to abolish tuition fees: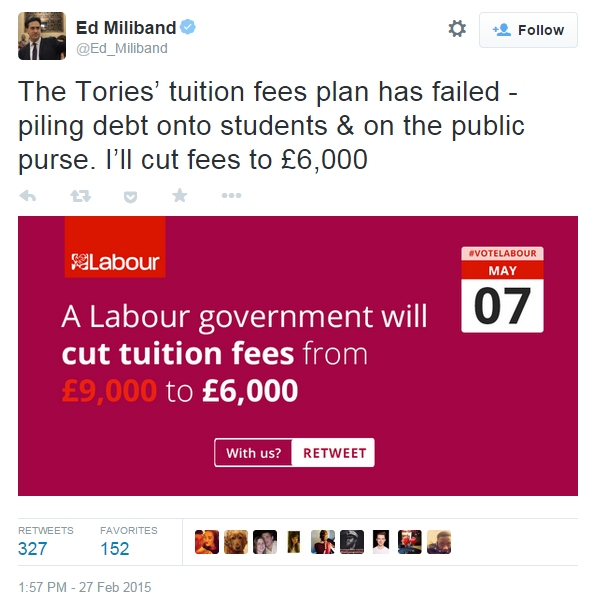 Oh.
When Ed Miliband was elected Labour leader in September 2010, tuition fees were still a maximum of £3375 a year. (The vote to increase them to a maximum of £9000 wasn't passed until December of that year.) So Miliband is keeping his promise to "abolish" fees of £3375 by, um, making them £6000.
It's a bit like when Labour came to power in 1997, when tuition fees in Scotland were £0, and just three years later had "abolished" them to £2000. We're starting to see where Kezia Dugdale gets it from.