This is a "Better Together" graphic about pensions.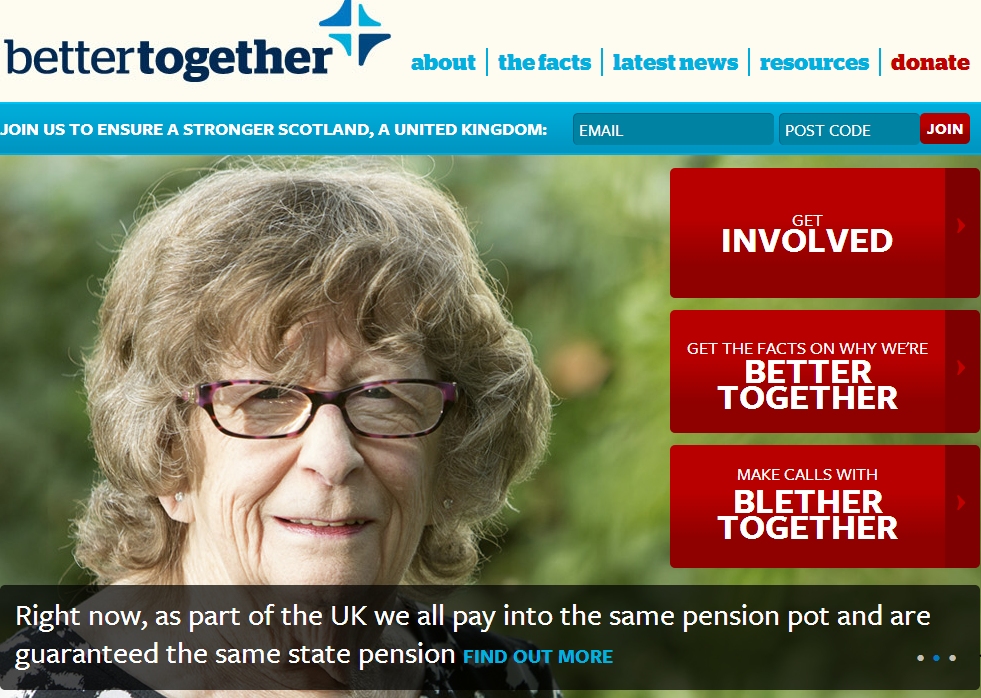 We'd like you to note what it says carefully. There'll be a quiz in a minute.
Here's another one. Click for the source page.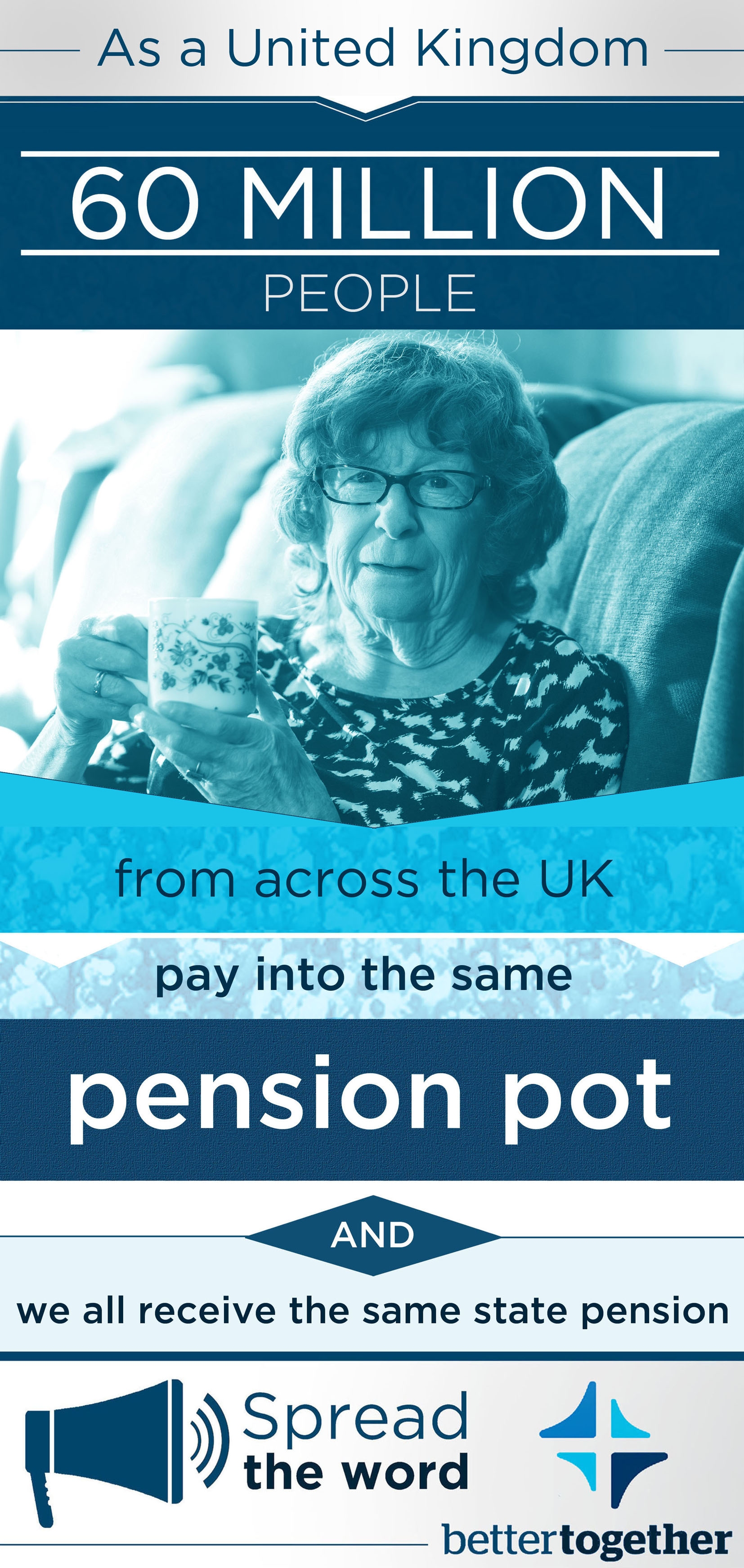 So how many falsehoods did you spot, readers?
"60 million people pay into the same pension pot"
Really? 60 million of the UK's 64 million people pay tax? Seems a bit dubious, but we suppose that six-year-old girls buying Fruit Pastilles are technically paying VAT, so we'll let that one slide pending a bit of stat-checking.
"We all receive the same state pension"
Well, no we don't. That's an easy one:
"You need 30 qualifying years of National Insurance contributions or credits to get the full basic State Pension. This means for 30 years at least 1 of the following applied to you:

If you have fewer than 30 years, your basic State Pension will be less than £113.10 per week but you might be able to top up by paying voluntary National Insurance contributions."
But let's look at the words in the biggest print. "Pension pot"?
"The state pension, unlike private pensions, is not – there isn't a fund there, it's paid for by today's taxpayers. So the ability to get your pension, and how much the pension is or how much any increase is, depends on the ability of the government of the day – and if it was independent, the independent Scotland – to pay that."
Can you run that past us again, Alistair, just to be sure?
"It does come as a surprise to a lot of people to realise, although they pay their National Insurance contributions, there has never, since National Insurance was set up, ever been a fund like a pension company's fund out of which you get your pension."
Well, it'll certainly come as a surprise if they've been reading your website, yes.
So of the three core statements about pensions made by "Better Together", one of them is at best stretching the truth to breaking point (and more likely just plain wrong) and the other two are unequivocally, unambiguously, flat-out lies. There is NO pension pot, and we are NOT all "guaranteed the same state pension".
Those aren't our partisan assertions, but those of the UK government and of Alistair Darling himself, standing up live on TV before the entire nation and telling everyone that his own campaign's claims are a load of nonsense. A reasonable viewer might find themselves wondering what else their campaign isn't telling the truth about.