This was Jamie Ross of Buzzfeed at the SNP conference yesterday.
But not everyone was having the same experience.
Daniel Sanderson of the Times, for example, was reporting it like this: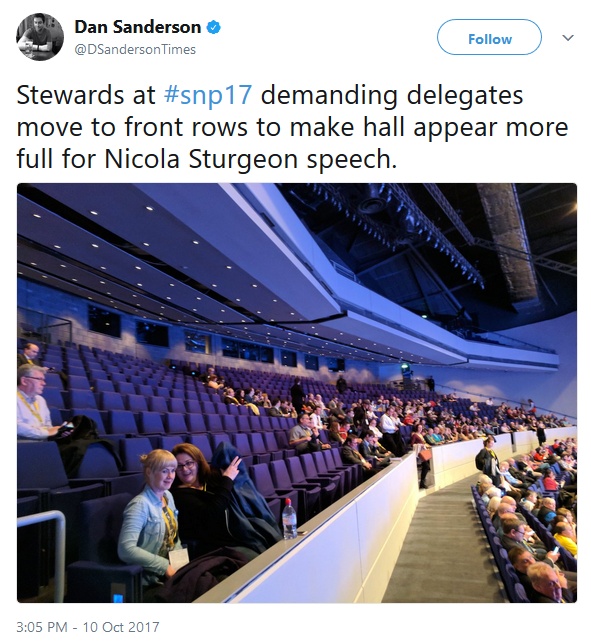 Although alert readers may have noticed that the timestamp on that tweet is almost half an hour before the First Minister's speech actually began. The only way to settle it, obviously, is to look at the footage and see if we can spot those huge banks of empty seats that Sanderson wanted us to know about.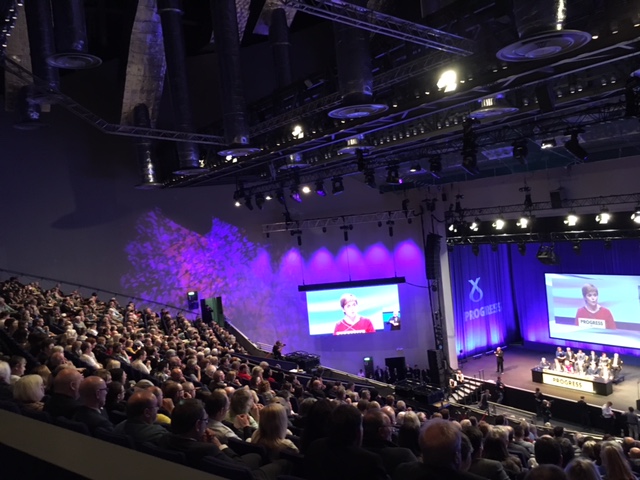 We have to say, folks, we've turned the brightness up and everything and as far as we can make out it looks an awful lot like it's crammed to the rafters in every corner and standing room only. We're not sure why Daniel Sanderson and the Times would want you to believe something else.