We always feel a bit bad when we point out in the interests of reality that Labour isn't going to win the 2015 general election, because notwithstanding the fact that they're only actually about 1% to the left of the Tories, 1% is still better than nothing.
And as we're having a bit of an Ed Miliband day today, we thought we should do something constructive for the millionaire leader of the People's Party for balance, so we've put together a nice picture gallery of Not Very Red Ed to show how at ease he is meeting members of the public, and how if he gets elected he'll be closely in touch with the concerns of ordinary hard-working people.
Take comfort, readers. The Milibot 3000 is ++ ON YOUR SIDE ++.
++ ADOPT COMFORTABLE AND RELAXED POSTURE ++ DECLINE TEA ++
++ HUMAN MALE'S MARKINGS NON-STANDARD ++ RECORD ++
++ INITIATE HUMAN MATING RITUAL ++
++ ABSORB HUMAN CULTURE IN NATURAL MANNER ++
++ ENGAGE NEUTRALLY WITH COMPETING HUMAN TRIBES ++
++ REPLICATE EXPRESSION OF SMALL HUMANS ++ REASSURE ++
++ MILIBOT NOT ENJOY LEGO MOVIE ++ WANTED TO SEE "THE IRON LADY" ++
++SOFTWARE UPGRADE ++ MATING-RITUAL MODULE ENHANCED 35% ++
++ OVERLOAD DETECTED IN EMOTION CIRCUIT ++RECALIBRATE ++
++ MILIBOT FACIAL LISTENING UNIT IMPAIRED ++ TALK TO MILIBOT HAND ++
++ THIS NOT "SPEED DATING" ++ MILIBOT CAN OPERATE AT 1.2 TERAFLOPS ++
++ CONCEPT OF ONLY ONE HOME NOT UNDERSTOOD ++ VERIFY ++
++ KARAOKE DATABASE MISSING ++ "ONE THAT I WANT" NOT DEFINED ++
++ MILIBOT JUST LIKE HUMANS ++ DO NOT FEAR MILIBOT ++
++ DIALECT NOT RECOGNISED ++ ATTEMPT DIRECT BRAINWAVE SCANNING ++
++ WHERE IS HUMAN'S BANNER? ++ ALL OTHER HUMANS HAVE BANNER ++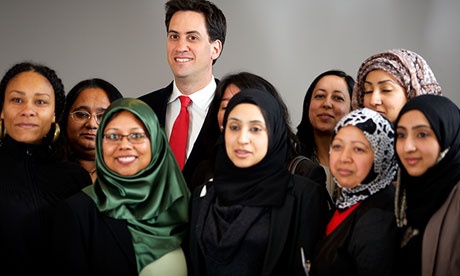 ++ ADAPTIVE CAMOUFLAGE FAIL ++ RETURN TO BASE FOR MAINTENANCE ++
++ BATTERY LOW ++ ENGAGE STANDBY MODE ++
++ DEPLOYMENT OF ARTEFACTS DOES NOT COMPUTE ++
++ DEFEND PACK-LEADER STATUS UNDER CHALLENGE BY VAGRANT ++
++ MILIBOT DOES NOT REQUIRE FOOD ++ RETURN FOOD TO HUMAN ++
++ DISPLAY KNOWLEDGE OF HUMAN CUSTOMS ++ "AM LITTLE TEAPOT" ++
++ MILIBOT 3000 HAS ENRAGED HUMANS ++ ACTIVATE SELF-DESTRUCT ++