Just a small sample.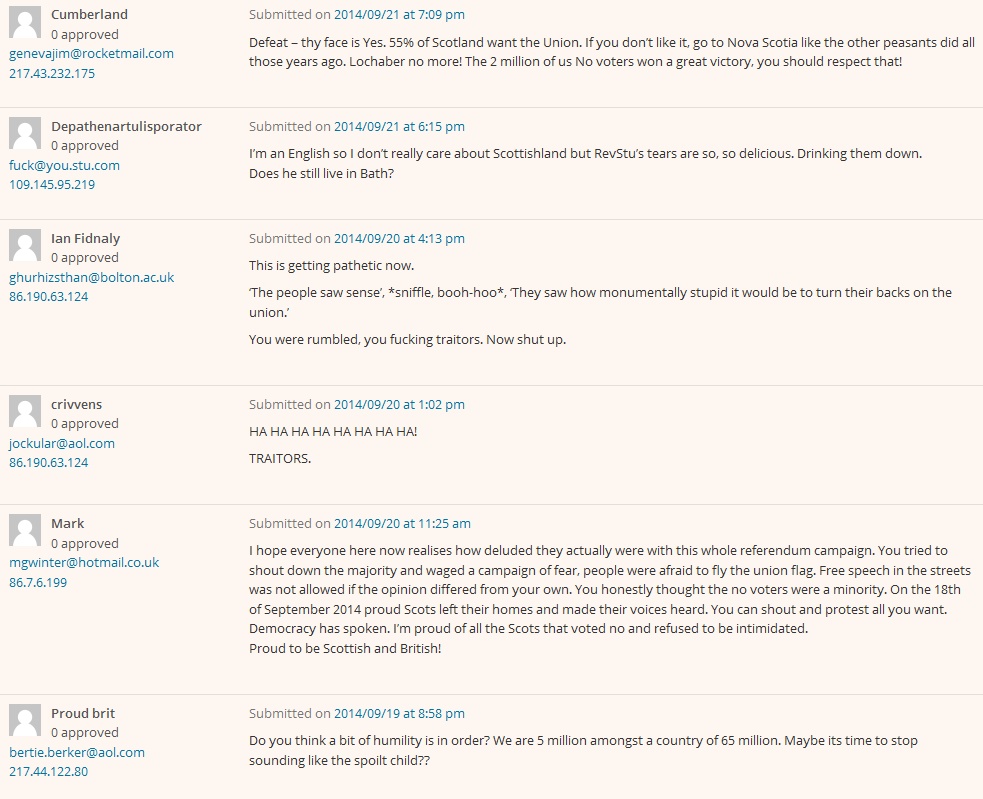 "You were rumbled, you fucking traitors. Now shut up."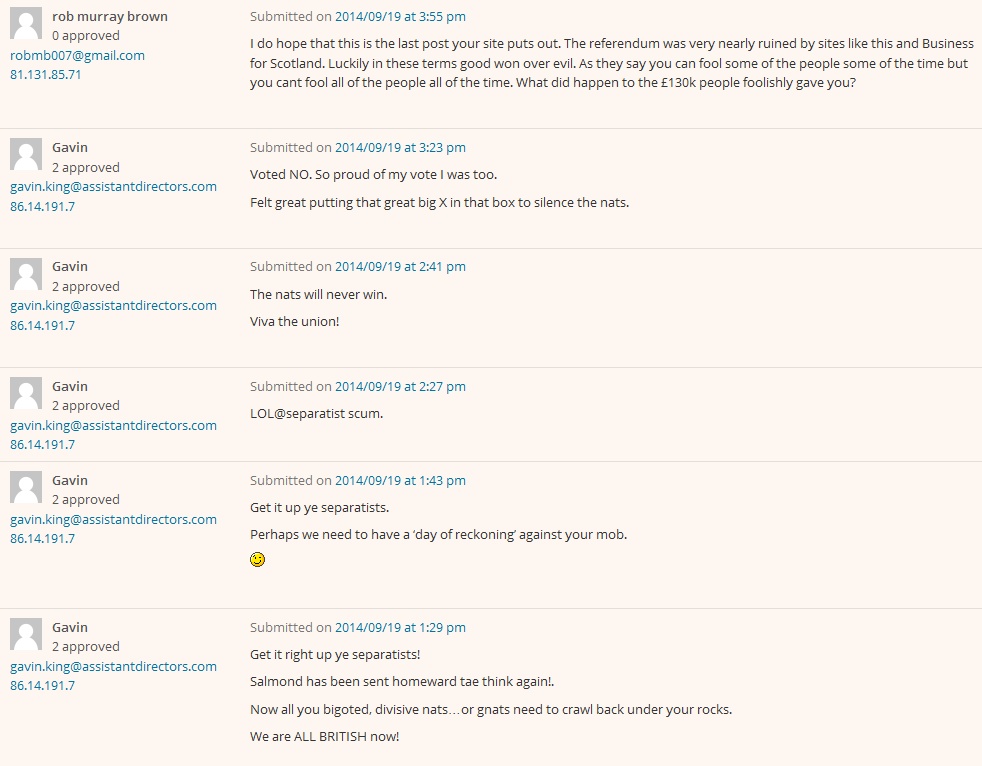 "We are ALL BRITISH now!"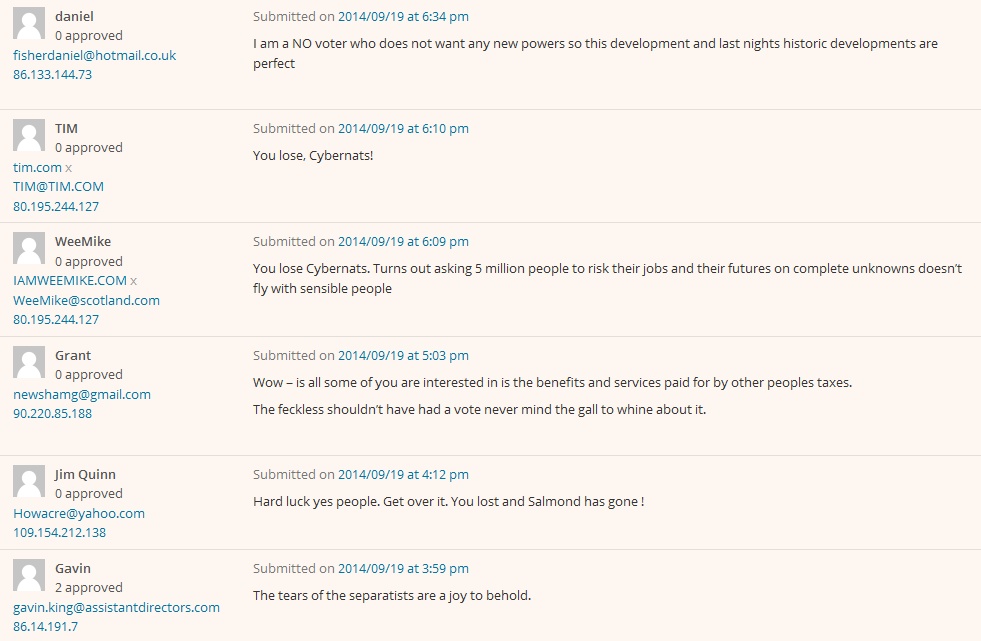 "The tears of the separatists are a joy to behold."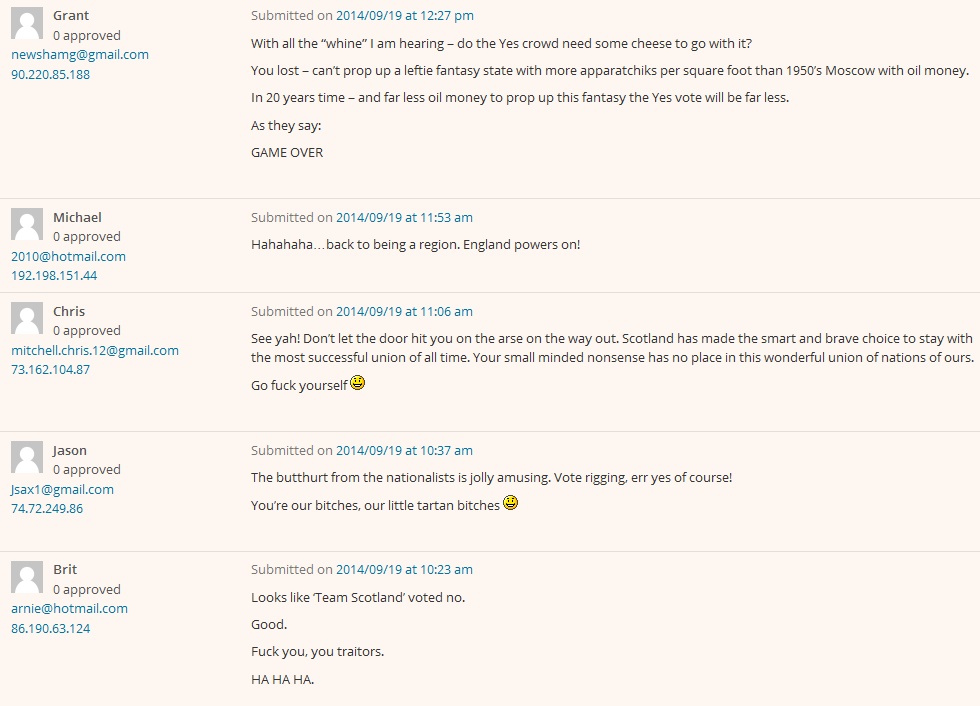 "Hahahaha…back to being a region. England powers on!"
"You're our bitches, our little tartan bitches."
Trust us, readers, you don't want to see our email or Twitter timeline.