A traditional brainteaser to test your Alert Reader Quotient for 2014. All the answers can be found somewhere on Wings (though not always in the obvious places).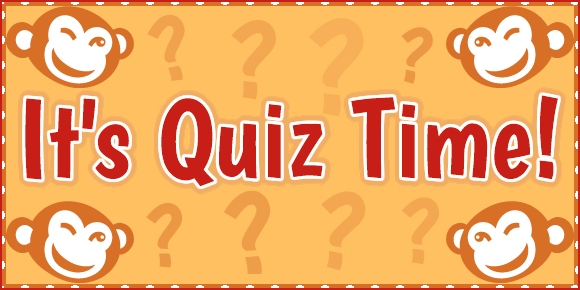 Using the Search facility is cheating.
JANUARY
The year began with Better Together's great railway-station leaflet drop. We sent out agents to monitor the extraordinary claims being made for the attendance and the volume of materials distributed (supposedly 5000 leaflets per station), and found that the number actually handed out at Johnstone was…?
a) 5,000
b) 320
c) 11
d) 3
CORRECT ANSWER: (c) 11.
FEBRUARY
At the end of this month we launched our second annual fundraiser, ambitiously hoping to gather £53,000 in five weeks for the upkeep of the site and our referendum campaigning. We famously hit the target in just eight and a half hours. But how much, to the nearest £1000, did we actually raise in the first 24 hours of the appeal?
a) £65,000
b) £75,000
c) £85,000
d) £95,000
CORRECT ANSWER: (c) £85,000.
MARCH
"We sometimes imagine that we've become inured to even the most fatuously cretinous word-vomiting arse-quackery that passes for analysis in the supposedly intelligent press. And then we read something like the spectacularly, cosmically moronic mind-sewage ________ just strained and heaved onto the page… and realise that the abyss of idiocy has no end."
Which journalist's name have we redacted?
a) Alan Cochrane
b) Hamish Macdonell
c) Michael Kelly
d) Severin Carrell
CORRECT ANSWER: (b) Hamish Macdonell.
APRIL
An article entitled 'Keep watching the skies' left readers wondering if they'd been subjected to a late April Fool. According to a UK government minister, an independent Scotland would:
a) …be likely to have its airports bombed
b) …see Russian paratroops land at Lossiemouth
c) …be vulnerable to attacks from space
d) …have no protection against an asteroid strike
CORRECT ANSWER: (c) Attacks from space.
MAY
A 'Vote No Borders' advertisement was pulled from Scottish cinemas following a completely false scare story exposed on Wings. Which one was it this time?
a) The state pension would not be paid in an independent Scotland
b) Scottish children would be denied specialist health care in England
c) UK health charities would no longer fund Scottish research
d) Organ transplant arrangements between Scotland and England would cease.
CORRECT ANSWER: (b) Specialist health care. Great Ormond Street Hospital issued an angry denial of the claims in the advertisement.
JUNE
Which mainstream media publication headlined a print-edition pullout section "Wings Over Scotland", before spotting the line inserted by a mischievous subversive staff member and hastily changing the front-page illustration for the digital edition?
a) The Mail On Sunday's "This is Money" section
b) The Press & Journal's 'Your Home' supplement
c) The Scotsman's motoring supplement.
d) The Spectator's budget special
CORRECT ANSWER: (c) The Scotsman's motoring supplement.
JULY
Labour general-election candidate Kathy Wiles was deselected by the party this month when we uncovered her unsightly and racist internet history, after she compared some primary-school children to the Hitler Youth because they'd been pictured at a demonstration under a Wings banner.
Which prominent Labour figure (who locked down his Twitter account rather than answer questions on the subject) had been in charge of her selection?
a) Duncan Hothersall
b) John Ruddy
c) Jamie Glackin
d) George Foulkes
CORRECT ANSWER: (b) Newspaper comments favourite John Ruddy.
AUGUST
Which Scottish Conservative & Unionist Association grew sufficiently uneasy to cancel its "celebration Champagne brunch" planned for Sept 19 after we spotted the announcement on their website?
a) Dumfries and Galloway
b) Berwickshire, Roxburgh and Selkirk
c) Argyll and Bute
d) Perth and Kinross
CORRECT ANSWER: (a) Dumfries and Galloway.
SEPTEMBER
On which day did the Daily Record carry the infamous 'Vow', which nobody will admit to actually writing and which we're still trying to identify the author/s of?
a) 15 September
b) 16 September
c) 17 September
d) 18 September
CORRECT ANSWER: (b) Tuesday 16 September.
OCTOBER
One of the most-shared Wings articles of 2014 was our exclusive revelation that a Scottish Labour MP had dismissed said "Vow" as "something that the Daily Record mocked up". Which one?
a) Anas Sarwar
b) Tom Clarke
c) Ian Davidson
d) John Robertson
CORRECT ANSWER: (b) Tom Clarke (Coatbridge, Chryston and Bellshill).
NOVEMBER
In a toe-curling St Andrew's Day video we found this month, someone said: "The bagpipes will ring out from the islands of Argyll to the streets of New York". Who was it?
a) Alex Salmond
b) David Cameron
c) Ed Miliband
d) John Barrowman
CORRECT ANSWER: (b) Prime Minister David Cameron.
DECEMBER
Willie Rennie had nothing better to do with his time this month than file a Freedom Of Information request to find out how many times Scottish Government civil servants had accessed Wings Over Scotland in the six months leading up to the referendum. What was the answer he received?
a) 139 times
b) 1,391 times
c) 13,913 times
d) 139,136 times
CORRECT ANSWER: (c) 13,913 times, or 77 visits a day.
If you haven't already noticed, the correct answers are printed "invisibly" at the end of each question and can be seen by highlighting the text. Good luck!