Scottish Labour clearly get a pretty good deal from the printers' shop that makes the giant pound coins, because they're waving them around again.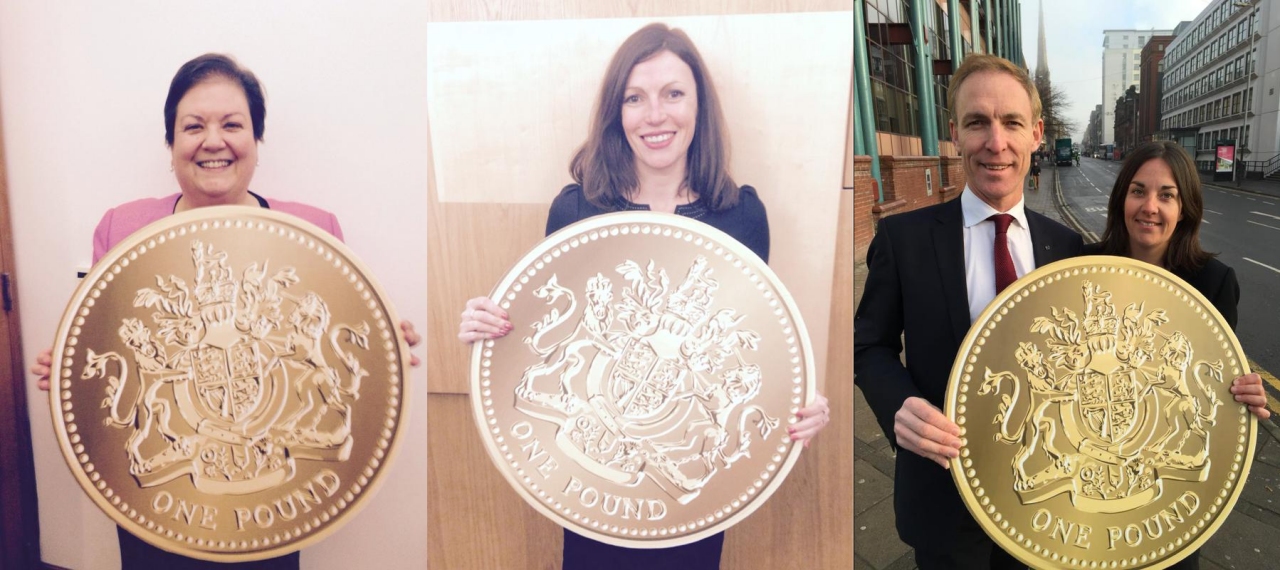 The North British branch office's latest wizard jape is to upset all the people who they urged to join for £5 just last month – never mind the gullible saps forking out nine times that much – by offering cut-price memberships at £1 a year.
It's what the retail trade calls a "loss leader" – in effect the party will be paying people to join, because £1 won't come anywhere near to covering the cost of processing each new member, sending them a membership card and so on.
But it did give us an idea.
We're now reasonably certain that Scottish Labour has somewhere around 7000 members with voting rights. We've still got some fundraising money left over. So for about £7000 we could sign up enough new members to effectively take the Scottish "party" over and make it adopt any policies (and select any candidates) we liked.
After all, Jim Murphy now insists the branch is completely autonomous, not run from London, and it'd certainly save on a lot of paperwork.
We're only half joking. Who's in?