From a remarkable front-page lead in today's Herald.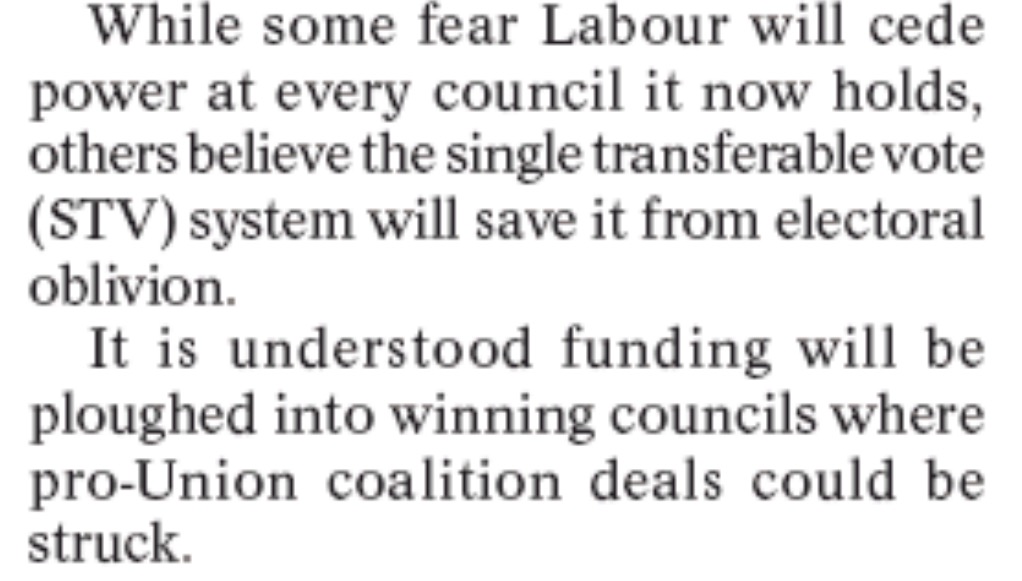 Never mind running local services better. All that Scottish Labour now care about is existing in order to go into coalitions with the Tories, to prevent a left-of-centre social-democratic party with which they agree on almost everything except the constitution from wielding power in an area that has no impact whatsoever on the constitution.
We remain of the firm conviction that at some point in 2017 Labour will poll in single figures in Scotland. It might be a lot sooner than we think.