Wings stats for September, for those keeping score.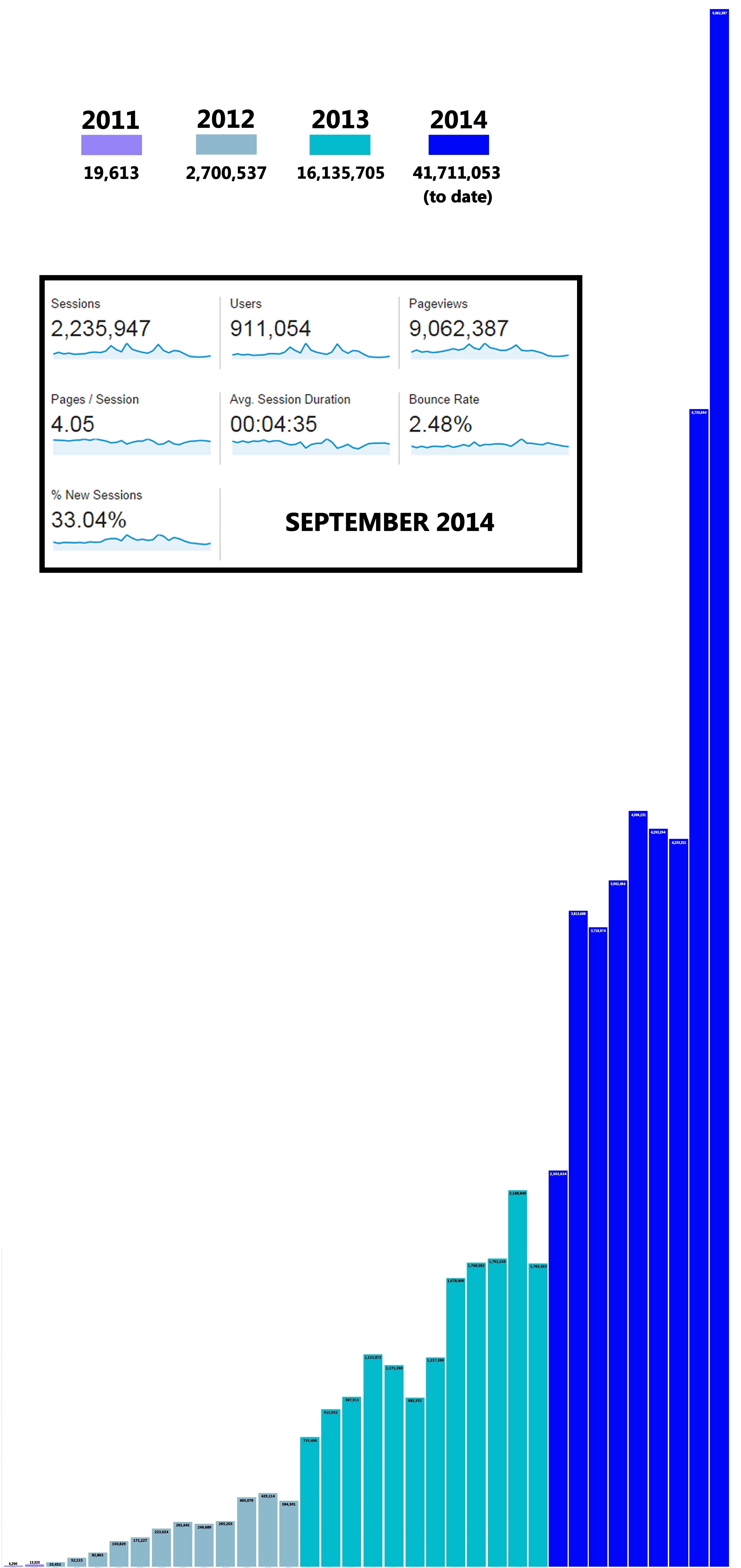 Things should be interesting from here.
The big number on that chart is the 911,054 unique readers. That's a massive 354,154 extra compared to August – a 61% increase –  and well over 650,000 more than July. (And that's despite averaging under two posts a day for the last couple of weeks.) Pageviews have more than doubled in two months.
Where we go from here remains to be seen. It seems inevitable that numbers will fall significantly (especially as we're still on holiday for a week and a half), but how far? The Yes movement shows no signs of dying off. There's a very plausible three-year scenario for a second bite at the cherry. The mainstream media and the main political parties have never been more discredited and despised.
It's going to be fun finding out.