The government's brutal, monstrous welfare reform bill passed its second reading in the Commons tonight by 308 votes to 124, meaning that somewhere in the region of 80% of Labour MPs abstained on it.
Half an hour earlier the party tweeted this: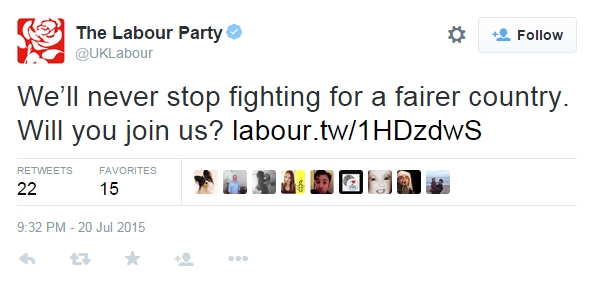 Presumably as a joke.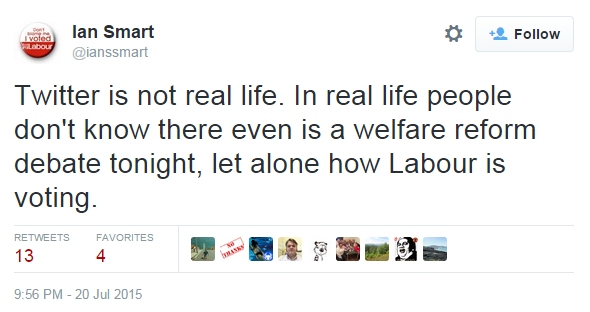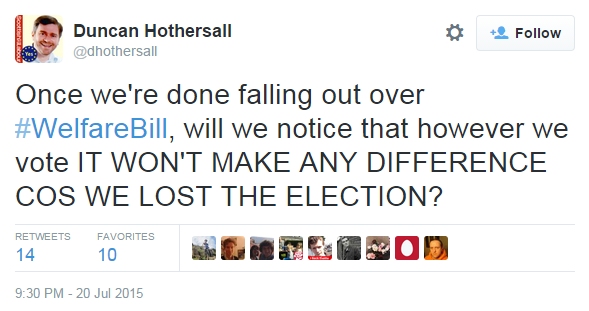 Ladies and gentlemen, the opposition.