Investigative site The Ferret this afternoon published a report into the Scottish Futures Trust, the SNP's replacement for Labour's cripplingly costly PFI projects.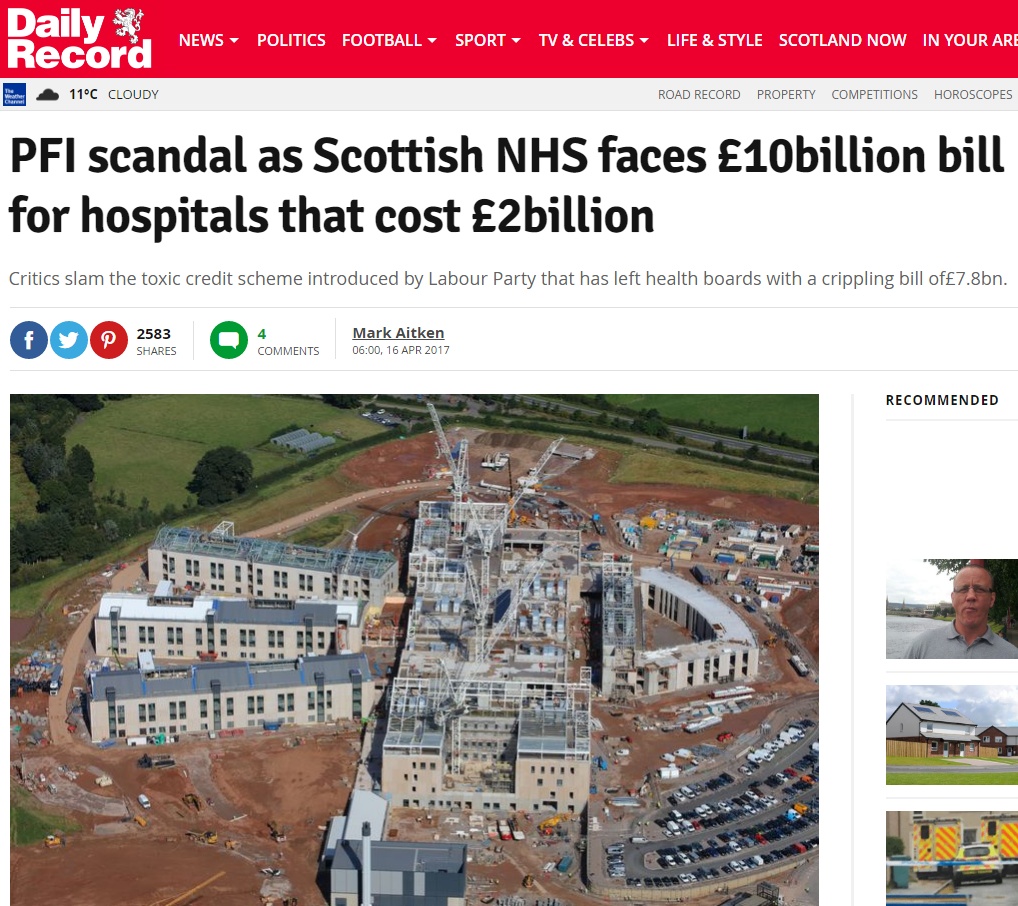 The report was undertaken by Jim and Margaret Cuthbert, a pair of economists well regarded in nationalist circles, and makes some interesting if vague comments about downsides that MIGHT, in theory, exist in the SFT now or in the future.
The headline claims are all full of highly-qualified language ("may not deliver value for money"; "profits may be unduly high"; "could restrict growth"; "potentially has adverse implications"; "impossible to tell whether"), and it's a long way down the page until you get to anything approaching a hard fact, or indeed the revelation that the report seems to have been paid for by Scottish Labour.
And that's when things get a little weird.
Because Labour are, naturally, furious about all these purely-theoretical problems:
Which is a pretty audacious line to take, especially once readers finally DO get to that solitary piece of hard fact, another 350 words down the article:
Because what it reveals is that so far the SFT has reduced the cost of infrastructure projects in Scotland by more than half when compared to the Labour PFIs which delivered a country full of very expensive collapsing and dangerous schools.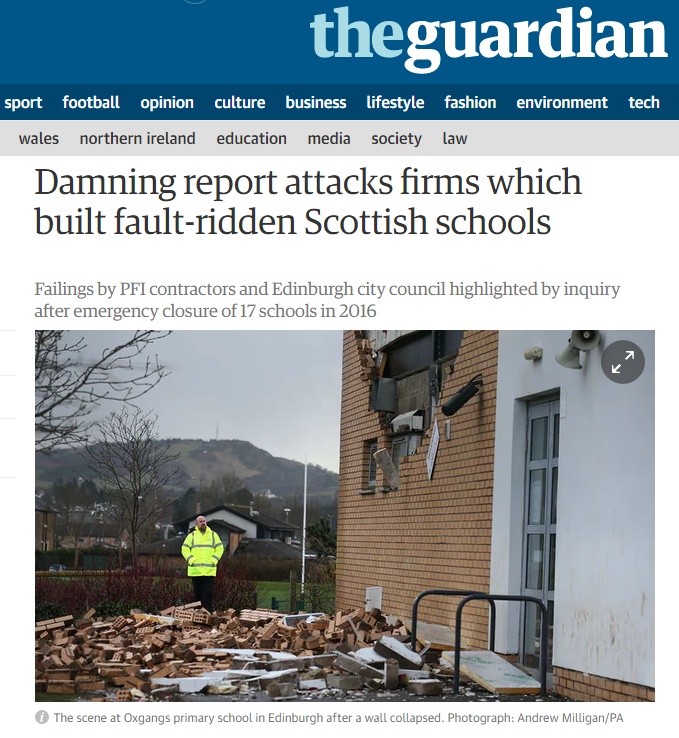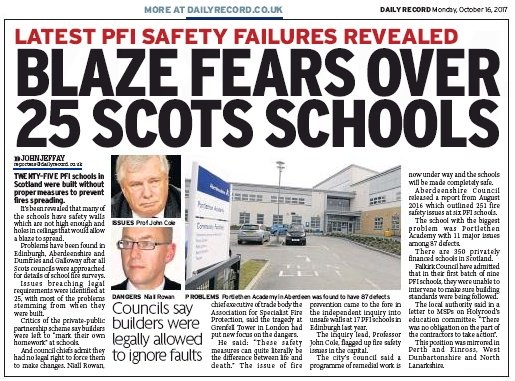 It's reduced it by 52%, to be precise – from 5.4x initial capital value to just 2.6x.
Readers might well feel that was a pretty phenomenal achievement, particularly given that the Scottish Government has almost no borrowing powers and has very little in the way of alternatives to involving the private sector if it wants to get anything built.
But even those with legitimate concerns about transparency and private profit would presumably agree that the last people in the world entitled to be complaining about the cost would be Scottish Labour.