So Jeremy Corbyn's four-day crusade to win back Scotland is going swimmingly. In the rare moments when his MSPs and Lords aren't undermining him by attacking him over Brexit and anti-Semitism or making embarrassing gaffes about arms companies, he's giving speeches like this one yesterday at bus-maker Alexander Dennis:
Boosting industry in Scotland benefits the whole of the UK. pic.twitter.com/6OJrr2NL9p

— Jeremy Corbyn (@jeremycorbyn) August 21, 2018
Presumably by promoting and supporting Britain's manufacturing industry he means companies just like Dennis, and presumably supporting them would include, say, giving them grants to help develop new low-carbon technologies.
Which is a bit odd, because it's not even two years since the Scottish Government did exactly that, and got sourly pilloried by the Scottish media and opposition – including Scottish Labour, who said there were "serious questions to be asked" about the award – for it being a "ridiculous" "cronyism" "outrage".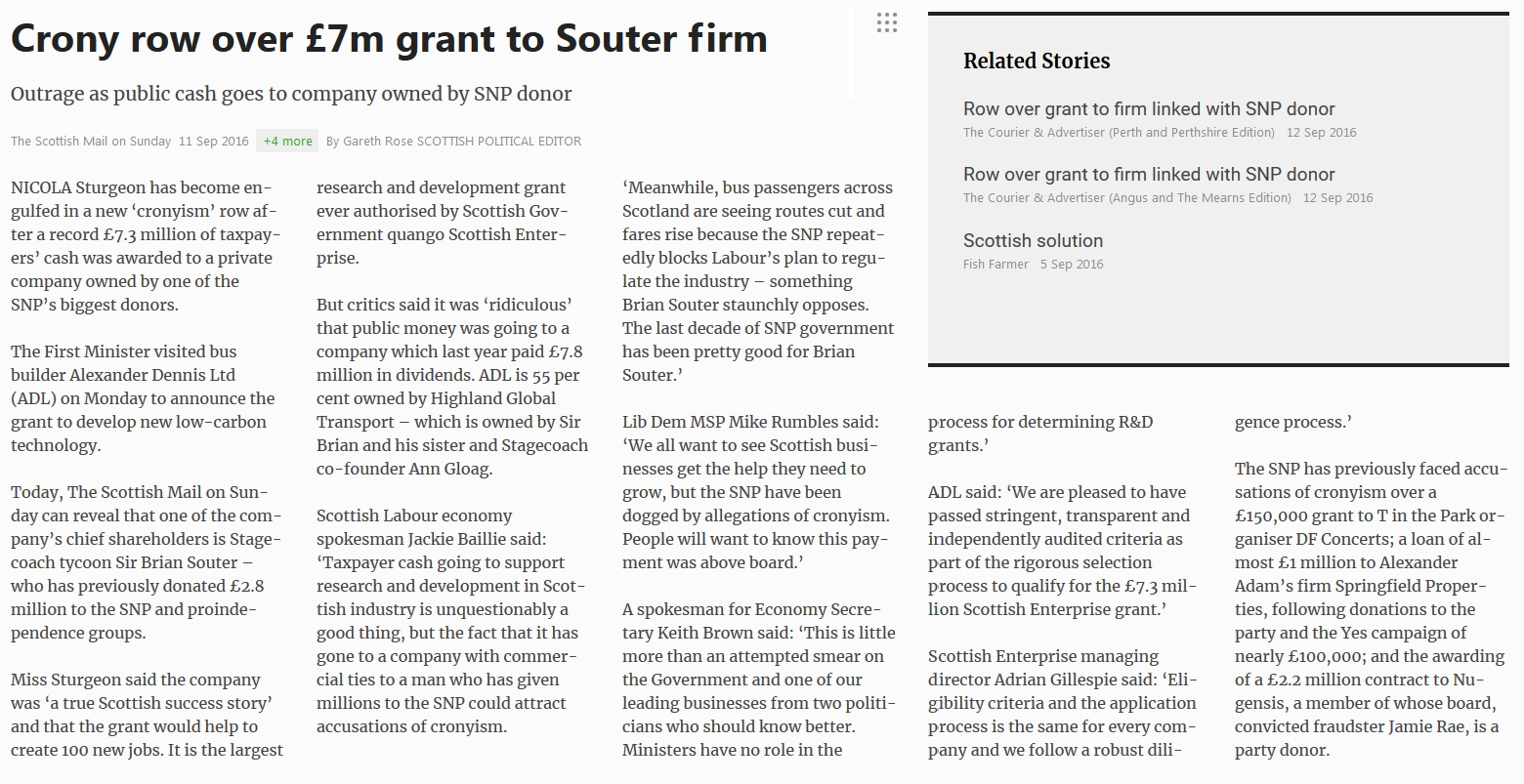 In September 2016 a storm of protest was whipped up over a £7m grant to Dennis on the grounds that it was (indirectly) part-owned by Brian Souter, who'd been an SNP donor in the past.
But by that time Souter hadn't donated any money to the SNP in years, and as far as anyone knows his most recent political contribution was to the Lib Dems, who were one of the parties whining about "cronyism" in the Daily Mail piece – even though by that point Souter was THEIR crony, not the SNP's.
Of course, we all know that in Scotland any money that comes from the SNP is bad, so presumably Corbyn will be demanding that Alexander Dennis hands the £7m back, so that Labour can give it to them again, having first made it magically clean. We'll keep you posted on that just as soon as they get back into power.