We're not naturally disposed to sympathy for Tories, but it must be hellish being poor Ruth Davidson at the moment. The poor woman doesn't know which way she's facing from one minute to the next. Here she is less than a year ago: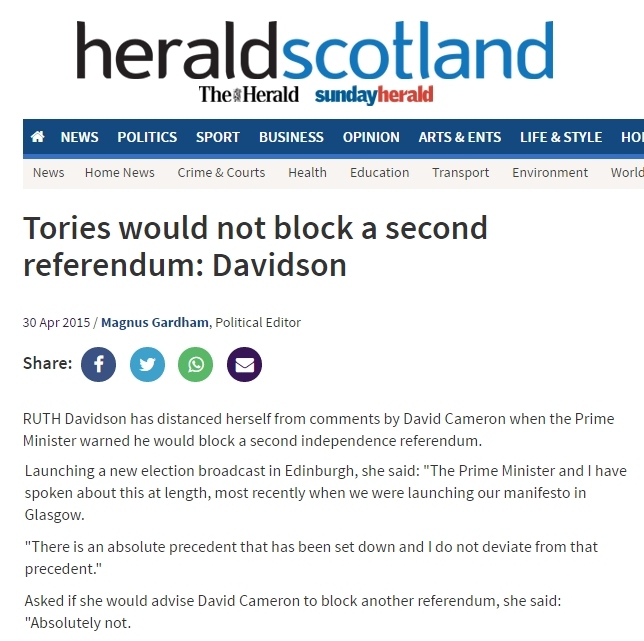 That position was duly held absolutely staunchly, right up to the point where it was reversed a few months ago before the Scottish election: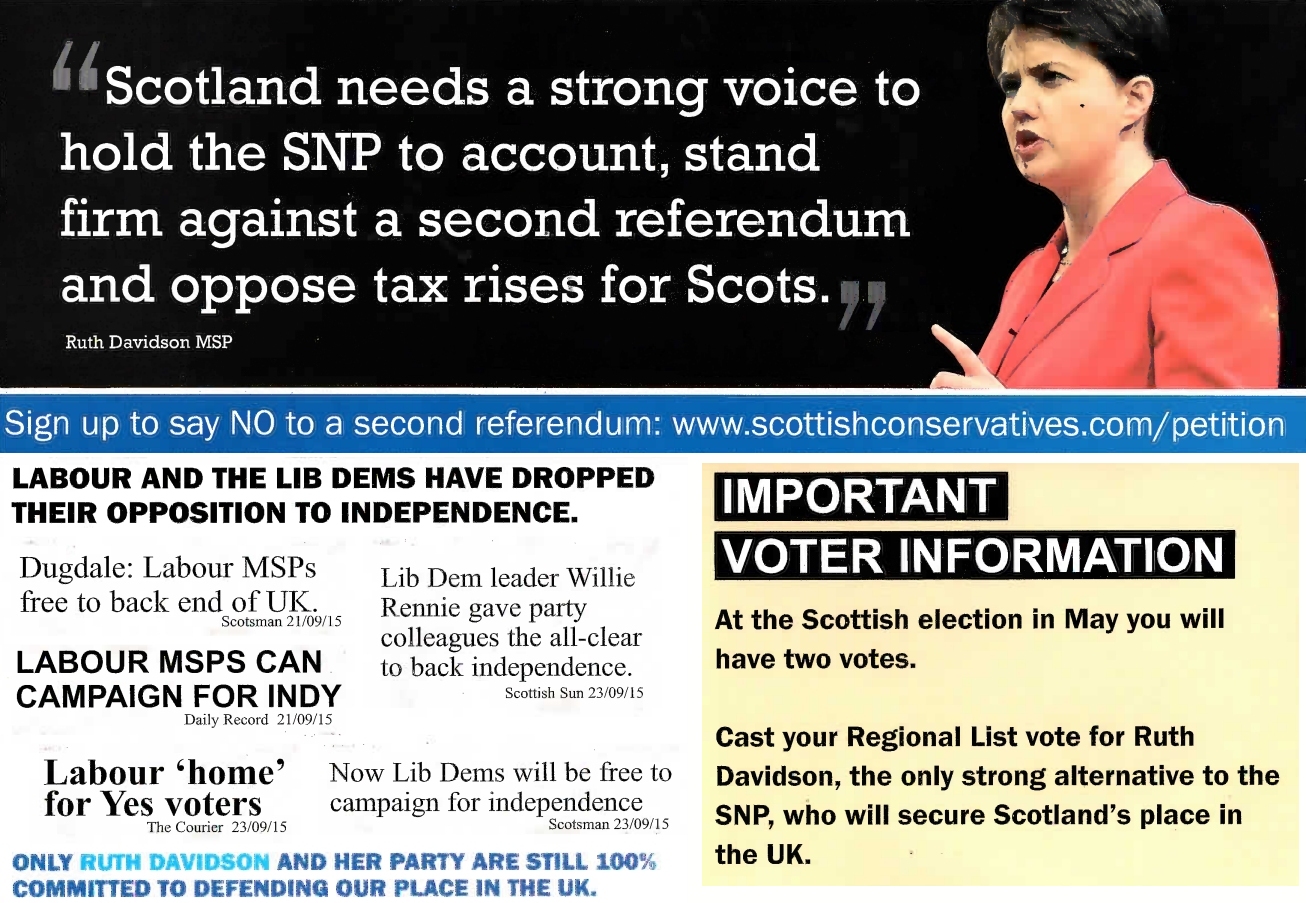 Having expressly said that they'd staunchly oppose a second indyref "no matter the result of the EU referendum in June", when the result of the EU referendum came in the Tories immediately and staunchly, er, did another U-turn.
The Herald didn't even bother changing the picture used by its sister paper to illustrate the last time Davidson had staunchly opposed blocking a second referendum.
We're not massively inclined towards feeling sympathy for Scottish Tory voters either, especially those who voted explicitly out of hardcore Loyalism. But it's never nice to be betrayed. The only crumb of comfort they have to cling to is that as sure as the sun rising and the tide coming in, Ruth "line in the sand" Davidson will reverse her stance again soon as the merry-go-round spins on.