We'd almost forgotten the delirious pleasure of having something to write about that isn't sodding Brexit, so thank heavens for this email today: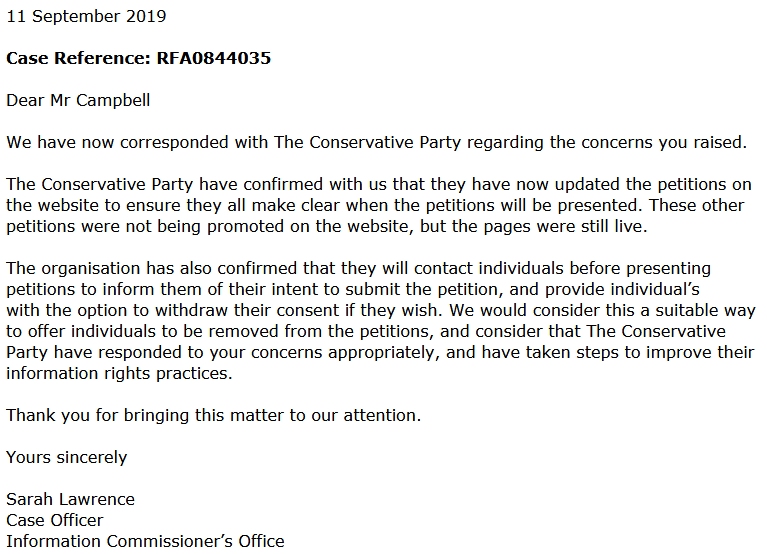 It's the outcome of a case that we've been pursuing since February, and while it's a very welcome step it's still not quite good enough.
We've replied to the ICO as follows:
"Thank you for the response and action. The one outstanding matter that concerns me is that the next Scottish Parliament election is scheduled for 2021. The petition began in 2015. Given the demographic of Conservative Party supporters in particular (almost half are over 65 years of age), it seems entirely reasonable to posit that a non-trivial number of signatories might in fact have died over a six-year period.

Does the ICO have any view on this issue and how it might be addressed? It seems to me that for a petition conducted over such an unusually long period, requiring active confirmation might be more appropriate than merely the option to retract.

I appreciate that this would impose an additional workload on the Conservative Party, but it would be of their own making, and is perhaps the reason why most petitions gather signatures over a few days, not six years."
We'll keep you updated with any further responses, and also with the outcome of the similar case we've raised regarding Scotland In Union.