We saw a tweet from some Tory MP or MSP this morning urging voters to sign some fake "petition" or other bashing the SNP, and it rang a bell in our minds, so we popped over to the Conservative Party website where we found this: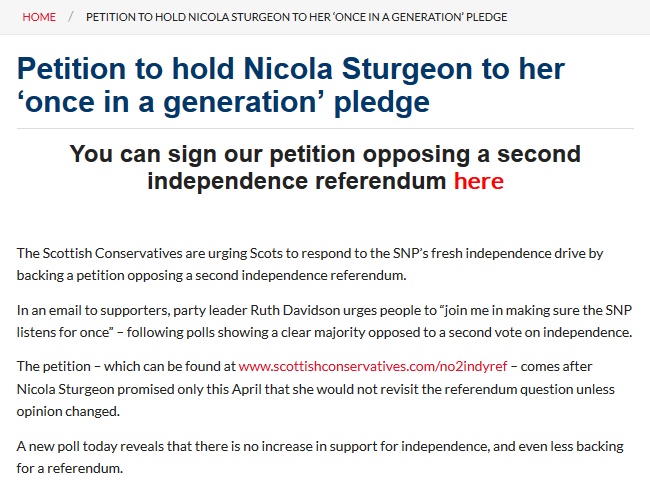 Despite referring to "a new poll today", there's no date to be found anywhere on the page, and that turns out to be because it's been there for quite a while.
This, for example, was it on 7 December 2015, over three years ago: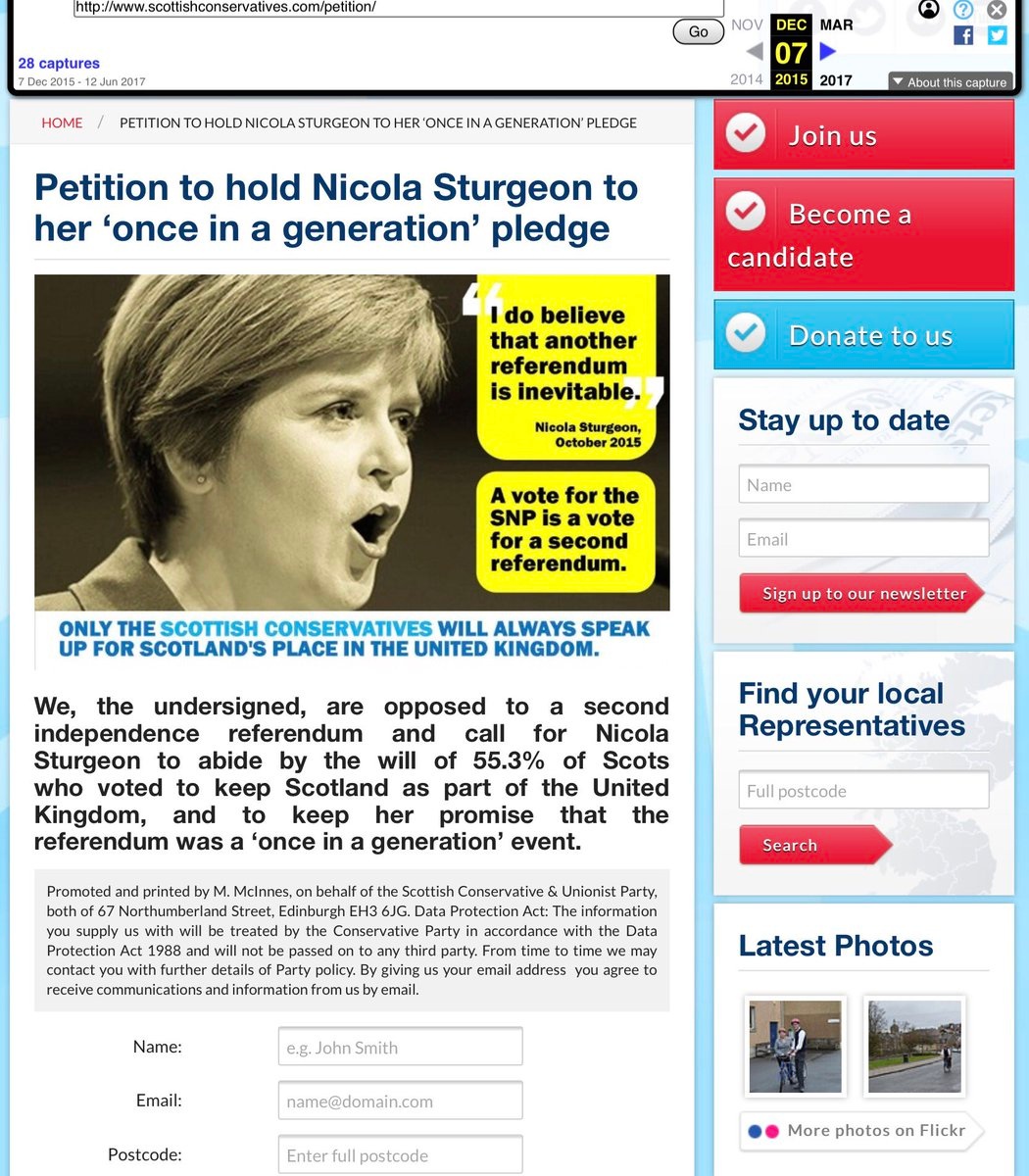 And readers might be forgiven for thinking that if a "petition" has been running for over three years, it's probably some time overdue being delivered to its intended recipient.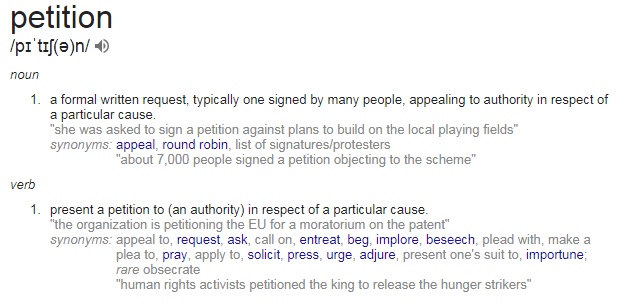 Because a petition only has one reason to exist – to be presented to some manner of authority demonstrating the strength of public feeling over a particular issue and requesting a particular course of action. If you never deliver it, and never disclose how many people have put their name to it, then it literally serves no purpose as a petition.
In fact, in those circumstances what you've got is the exact OPPOSITE of a petition – it's a demand made specifically without evidence of public opinion.
The fake Scottish Tory "petition" has gone through a few changes in its long life, of which the most interesting ones are the different privacy terms, necessitated by the passing of the General Data Protection Regulation (GDPR) laws last year.
And what the lengthy terms make clear is that if you sign the "petition", you WILL be bombarded for the rest of your life with Tory marketing spam and begging letters:
And you WILL have your details passed on to "financial organisations" and "market researchers" and "healthcare" companies and a whole raft of other entities for those people to use as they see fit (most likely to try to sell you stuff).
But what definitely WON'T happen is that your desire to oppose a second referendum will ever be expressed to the Scottish Government, because to do that the Tories would have to close the petition, at which point they'd shut off the data pipe bringing them all your juicy personal data.
(And also, we suspect, because the number of signatures involved even after such a long time would be somewhat underwhelming and embarrassing.)
We're not sure what the legality of such a transparent data-harvesting operation plainly being conducted under false pretences is, but when the Information Commissioner's Office opens on Monday morning we'll be finding out.