If you're not familiar with Glasgow, the distance on foot between Shettleston in the city's east and Maryhill in the west is roughly seven and a half miles. That information will become relevant a few minutes into the video below.
You might want to share it with people.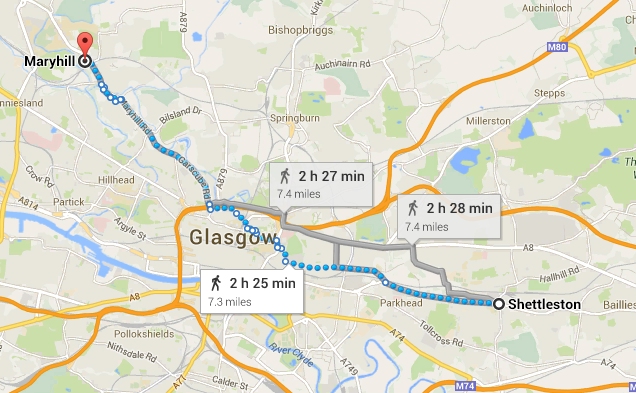 You can contribute to Mark Coburn's fundraiser here.
If you're in the area, you can donate food to Greater Maryhill Foodbank here.
(The Labour-run council charges them full commercial rates for their premises.)
In September, you can help more permanently.