We rarely do stat posts now, because readership has settled to a pretty steady level (generally bobbing between around 250,000 and 300,000 users a month) and we've run out of ways to blow our own trumpet. But we're making an exception this month.
The snide, arrogant, pompous and casually factually-inaccurate comment above was made by a founder/editor of a rather less popular Scottish political website. And in the (statistically unlikely) event that you happened to read it and became concerned, we thought you'd like a little more information about our "ever-decreasing readership".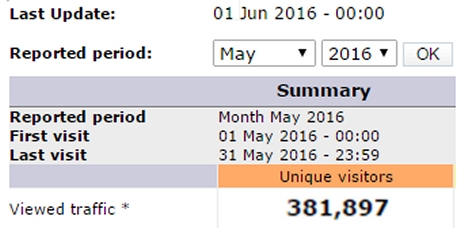 The 381,897 unique readers who visited Wings in May represented the biggest number who've done so in any one month since September 2014. They came despite there – for various reasons – only being 36 posts over the 31 days, the lowest number since we posted just 29 in March 2012.
They came in a month at the beginning of which another prominent Scottish politics website had published a column demanding that people boycott Wings, saying: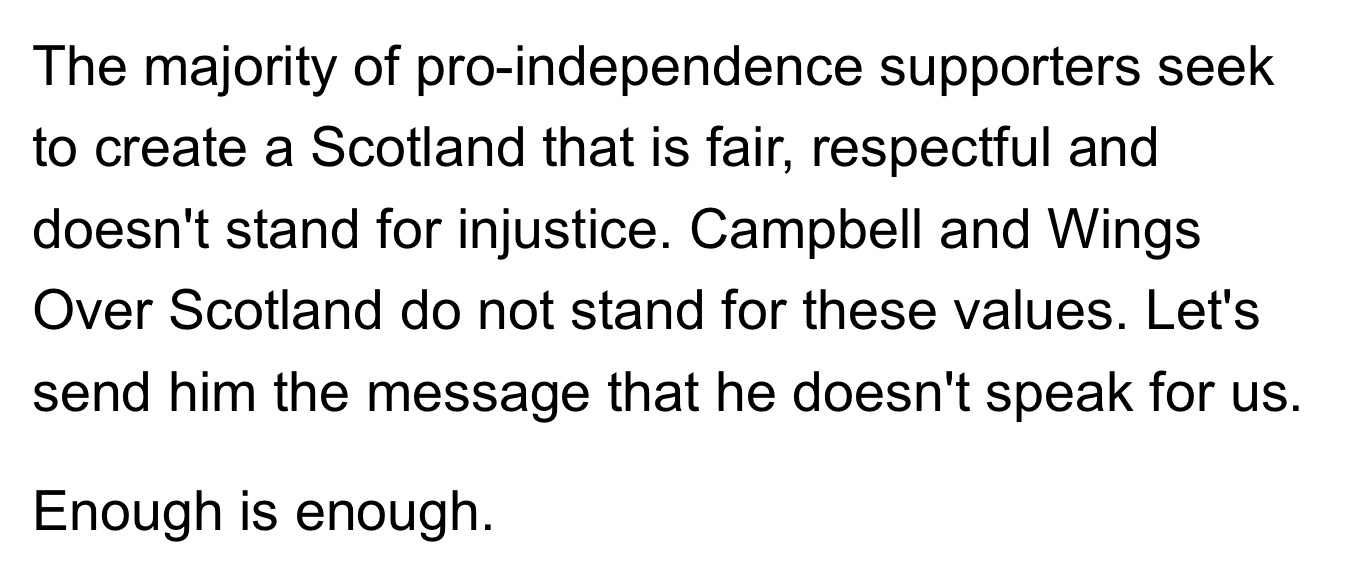 (Nor is it a simple correlation with general elections. Last year our biggest month was April with 366,000 visitors – followed by March with 344,000 – but in 2016 April was our worst month of the year so far, well over 100,000 behind May.)
We're not going to go on about it. We just wanted you to know that you weren't alone.