While we're not planning to shut Wings Over Scotland down during the festive break, obviously political stories are likely to be a bit thin on the ground with Parliament on recess and everyone plonked in front of Doctor Who full of turkey and booze. So to fill the gaps we'll be resorting to some traditional methods – scattered in among new articles will be some end-of-year awards, best-ofs and perhaps the odd reprint of stories from earlier in the year when we had only a fraction of the readership we do now, and which most people therefore won't have seen.
So let's start with our favourite piece of terrier-like interrogation from the nation's broadcast journalists, reporters and presenters. These are the people ultimately charged with holding our politicians to account on our behalf – literally so in the case of the BBC – so it's vital they keep on top of their game with a firm grasp of the issues and an ability to cut through the waffle and obfuscation of their interview subjects and get to the heart of the matter.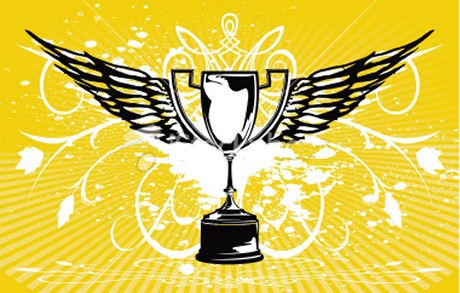 So for a gem that dates way back to almost the first political programme of the year but which nobody managed to better for the entire 11-and-a-bit months that followed it, our first-ever "Wingy" goes to… Raymond Buchanan of BBC Scotland!
The January 11th edition of Newsnight Scotland featured duelling lawyers, with conflicting views on the legality of the Scottish Government's proposed referendum. Professor Adam Tomkins from the University of Glasgow put forward the opinion that Holyrood basically had no power to do anything at all and should be grateful for Westminster's "very generous" offer to help out, while Professor Stephen Tierney (batting for the University of Edinburgh) posited the alternative interpretation that an advisory referendum was perfectly fine as it didn't in itself trigger any legislation and therefore exceed the Parliament's competence.
Presenter Buchanan tried to navigate the tricky constitutional minefield between the two, and after Prof. Tierney had given his explanation of why the referendum bill might be lawful, Buchanan stabbed right at the heart of the dilemma when he asked the question thousands of viewers across the nation were shouting at their screens:
"Just to clarify that: so, so, if there was a Yes vote, which said "Go and negotiate with Westminster" and then, uh… then Westminster… or the… what you're saying whether the voters rejected that then, what would happen or… Westminster rejected it, what impact would you, were you saying?"
Such was the searing power of this unanswerable inquisition that just a few short months later, the Westminster and Holyrood governments had banged their heads together and come up with the historic Edinburgh Agreement, rendering the legality of the referendum beyond doubt. Come 2014, Wings Over Scotland will not forget the man who made it all possible. Raymond B, we salute you.