Remember this, readers? What a long time ago it seems.
And we don't just mean Ruth Davidson being in favour of staying in the EU.
Remember the days when politics was to be settled by democracy?
"You don't get a referendum for free, you have to earn it. So if the Greens and the SNP – and the SSP or any of the other parties who've declared an interest in independence – get over the line and can make a coalition, make a majority, get the votes in the Parliament, then they'll vote through a referendum, and that's what democracy's all about… it's perfectly simple"
It's all so different now. Nobody cares about boring old democracy any more, grandad.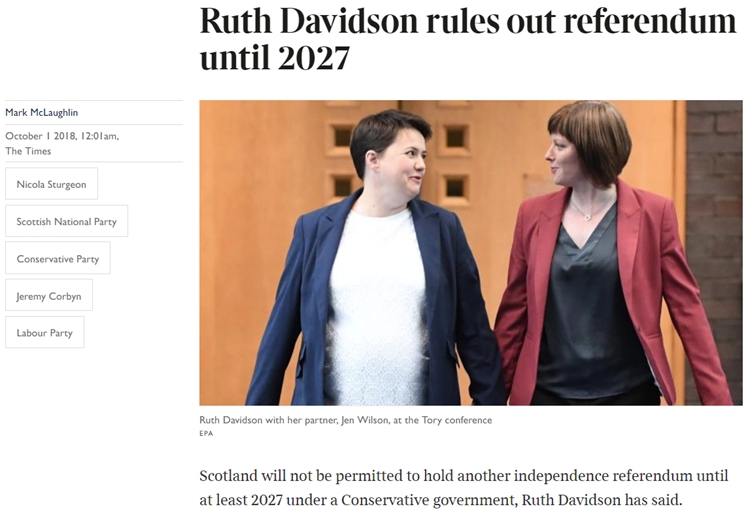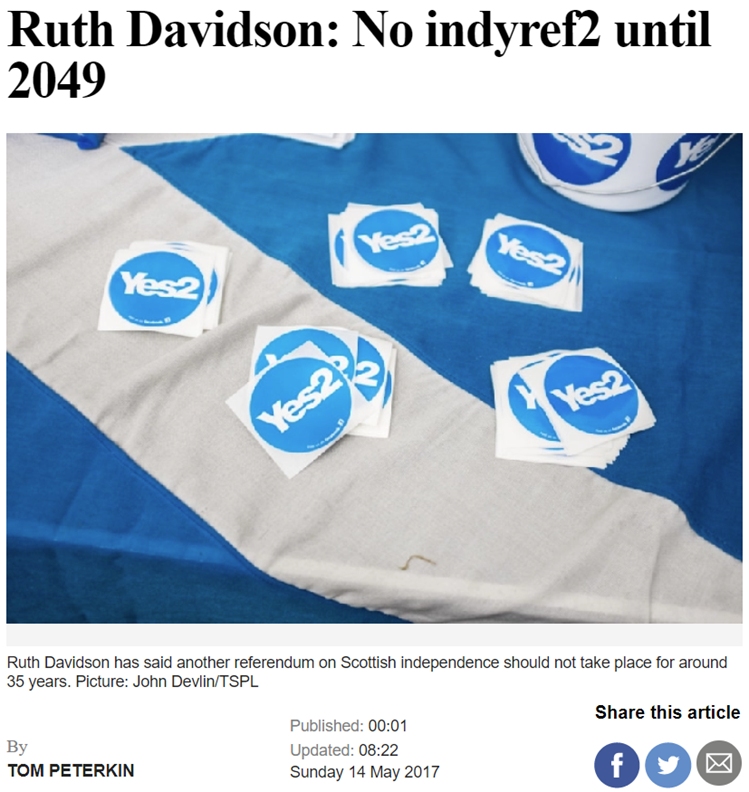 Tomorrow: 2103. Because hey, why not?