Large sections of the Scottish media today trot out Variant #26 of the fortnightly "NHS SCOTLAND CRISIS!" story, namely the targets for A&E waiting times. The BBC, for example, goes with this: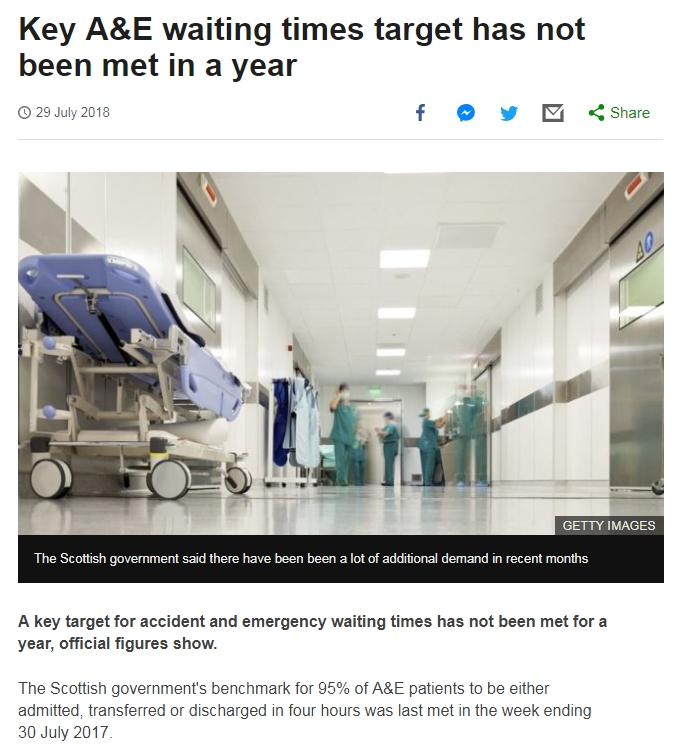 While the Sunday Mail runs a remarkably similar piece except with more Anas Sarwar.
And that's all fair enough – it's a legitimate news story. But what's really odd about it is that both of the articles leave out what you might imagine would be a rather crucial piece of information.
Because if you're writing about missing a target of 95%, readers would quite probably expect that you'd find room somewhere to mention what figure actually WAS being reached. And yet neither article does.
The BBC's doesn't mention any statistics at all beyond the headline one, while the Sunday Mail sets alarm bells ringing by plucking out a few random ones without any frame of reference, for example:

Readers are given nothing to judge those figures by. Are 95 and 17 high numbers for those stats? Are they bigger than last month, or last year? 95 and 17 out of how many? Is it a high percentage? Is it going up or going down? Those are just some of the questions that the BBC and the Mail don't trouble people with the answers to.
And it's not like it's hard to find out. The tables are right up at the top of the front page of the ISD Scotland website, the repository for all NHS Scotland data.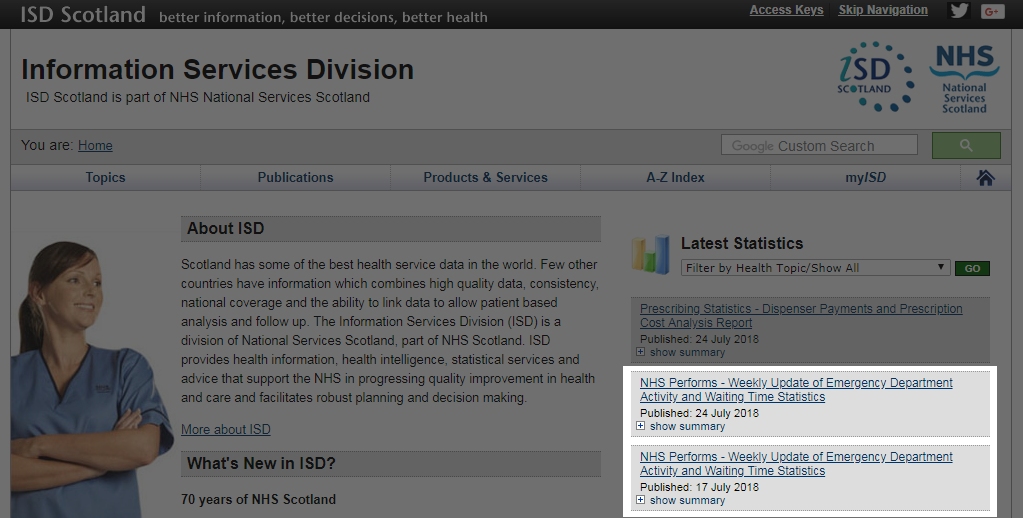 Click the links and you'll find out that the 95 unfortunate souls who had to wait over 8 hours to be treated represented just 0.4% of over 26,000 patients who turned up at Scottish A&Es that week, and the 17 poor sods who had to hang around for half a day made up just 0.065%.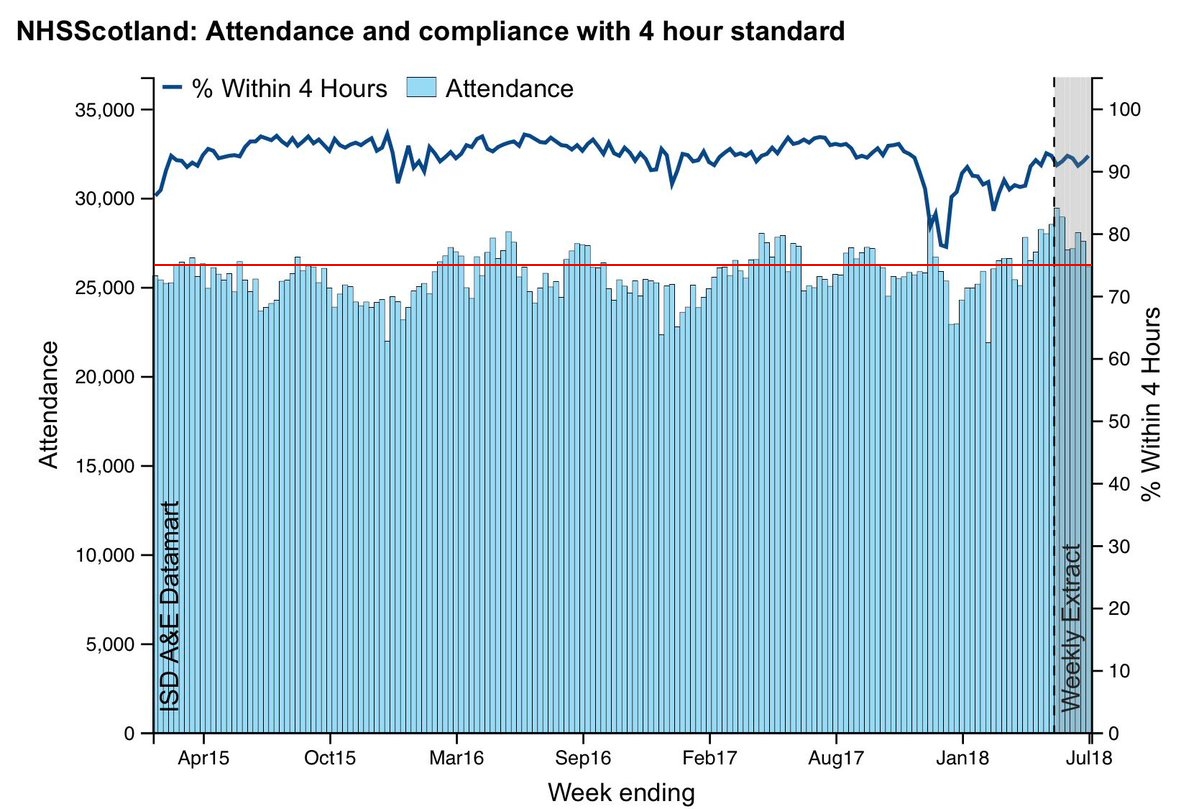 You'll discover that in fact 92.4% of A&E attendances that week were seen, assessed and treated within the four-hour target – just 2.6% short – and 99.93% were dealt with in under 12 hours.
(It may be worth noting at this point that those figures are achieved despite hundreds of thousands of people every year clogging up A&E units with minor ailments like insect bites, sprains and babies crying, or just for company.)
That's almost certainly still the best performance anywhere in the UK, but we can't state that for certain because NHS England is under such enormous strain it's stopped calculating the figures altogether until next spring.
Which will helpfully get it past the winter, which tends to be the NHS's most busy period because of things like major flu outbreaks, of the sort which hammered waiting-time stats all across the UK last year.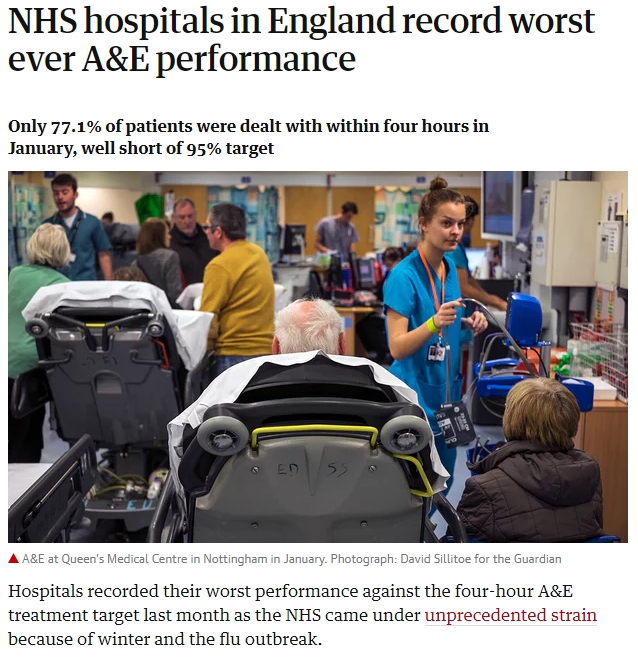 We're not sure why the Scottish media doesn't think you'd want to know that.