Please give as generously as you can, readers. It'll really upset the Daily Record.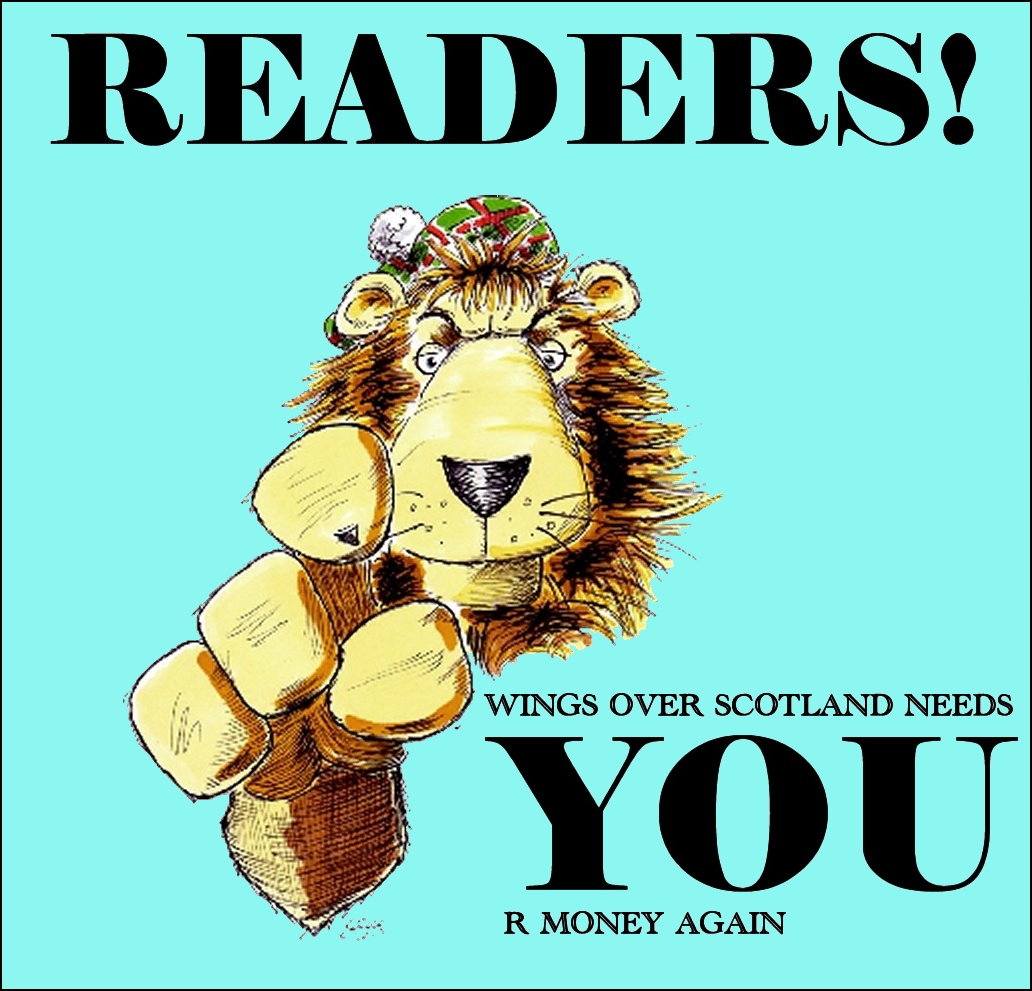 Click the image to go to the 2015 Wings fundraiser site.

502 to "It's that time of year again"
Logging in to confirm my donation has been done and a bit for Paula Rose , whilst on a roll WGD too.

Thank you all for my additional political education and the great fellowship and laughs .
Welcome to all the new readers since 19th Sept 2014 , one of the saddest mornings in my family history .
Those days are behind us and it is only Onionist who need "get over it " !
Everyday as I go about my daily chores I still see people with their YES badges etc , for those of you who do so , please be aware , very aware , you lift the spirit of us all to an unusual high that only the 2012>14 YES movement brought . Fantastic .

Hello to all our lovely new readers.

Clever Paula, stroking a new page…
Comment - please read this page for comment rules. HTML tags like <i> and <b> are permitted. Use paragraph breaks in long comments. DO NOT SIGN YOUR COMMENTS, either with a name or a slogan. If your comment does not appear immediately, DO NOT REPOST IT. Ignore these rules and I WILL KILL YOU WITH HAMMERS.