Just for fun, we thought you might like to see a list of the Scottish Labour MPs, MSPs and MEPs who are eligible to nominate a candidate for the leadership and deputy leadership positions, but have declined to endorse anyone for either.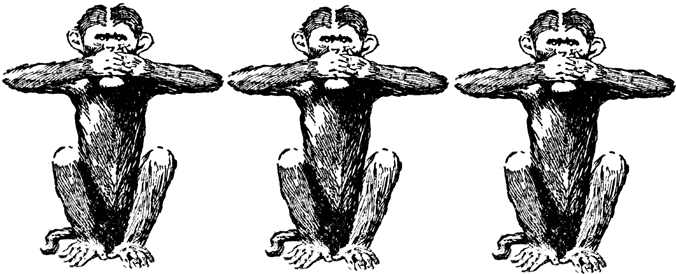 If you wouldn't, don't look below, whatever you do.
MPs (17 of 40)
Gordon Brown
Tom Clarke
Margaret Curran
Thomas Docherty
Frank Doran
Tom Greatrex
David Hamilton (no, us either)
Jim Hood
Cathy Jamieson
Michael McCann
Gregg McClymont
Ann McKechin
Iain McKenzie
Ian Murray
John Robertson
Lindsay Roy
Anas Sarwar
MSPs (9 of 38)
Kezia Dugdale
Mary Fee
Patricia Ferguson
Hugh Henry
Johann Lamont
Paul Martin
Siobhan McMahon
Anne McTaggart
Drew Smith
MEPs (2 of 2)
David Martin
Catherine Stihler
The mildly interesting thing is how many of the party's front-benchers have stayed out of it. Gordon Brown, Margaret Curran, Johann Lamont and Anas Sarwar have nothing to say on the matter. Another former leader, Iain Gray, nominated a deputy leader (Kezia Dugdale) but not a leader, as did Michael McMahon and Duncan McNeil.
(Which strikes us as odd – how can you know who'd be the best deputy when you don't know who they'd be having to work for? Can the same person really be a suitable foil for characters as different as Murphy, Boyack and Findlay?)
Of the 25 MSPs who expressed a preference for leader, 13 nominated a fellow MSP (six for Neil Findlay, seven for Sarah Boyack) while 12 felt they'd be better off led by a Westminster big-boy MP than any of their own Holyrood colleagues. Every MSP who wanted Murphy as leader and had a preference for deputy chose Kezia Dugdale.
MPs Brian Donohoe and Tom Harris (remember him?) were the only two to opt for an all-Westminster leadership team of Jim Murphy and Katy Clark. Eight people – two MPs and six MSPs – wanted an all-Holyrood pairing in charge.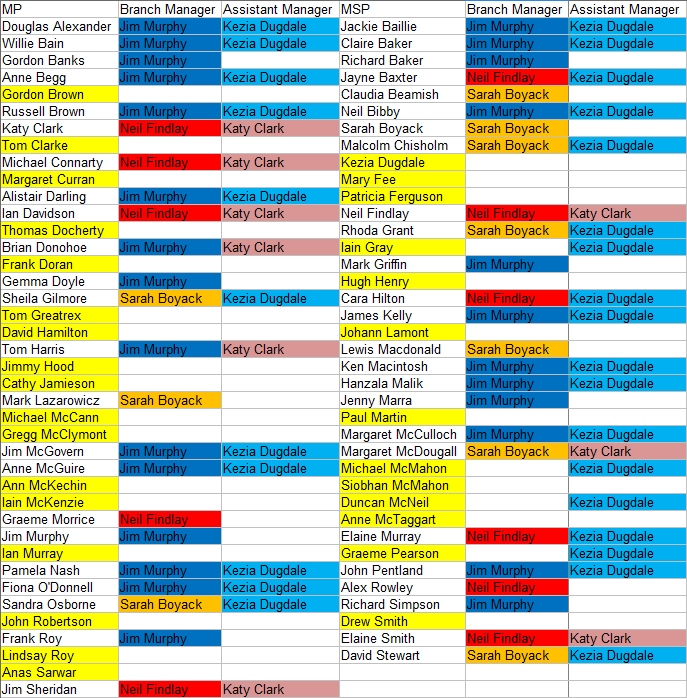 The full lists are above. Make of them what you will.