So anyway. Alert readers will have noticed by now that we've had a poll out, and earlier today we finally got the full data tables in.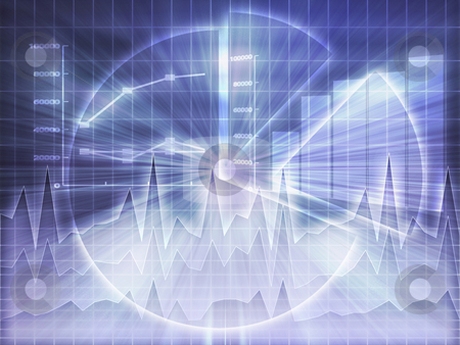 It's going to take us a while to fully analyse everything (though we've dropped a few tantalising snippets on our Twitter account, which many of you are now stylish enough to follow), but we're going to start with a theme we return to often in our polls – trust.
Rather than focusing on individual outlets (a plan flawed by the fact that only a tiny percentage of the Scottish population reads even the most popular newspapers or watches political shows), this time around we decided to ask in which very broad areas people got their information about the independence debate.
———————————————————————————————————
Q: Generally speaking, which of the following sources of information about the independence debate would you say you personally considered the most trustworthy when thinking about how you'll vote?
(Choose up to three.)
TV: 57%
Online sources (websites and social media): 40%
Newspapers: 34%
Friends and family: 32%
Official representatives of Yes/No campaigns in person: 26%
Radio: 20%
———————————————————————————————————
The basic results here were quite interesting in themselves. As the BBC more or less has a monopoly on national radio (certainly in terms of dealing with politics), and also generally higher audience figures for current affairs shows than TV, coming a distant last is a real slap in the face for the state broadcaster.
Its performances have been under widespread attack of late, whether from academia, the public or its own former employees, and a score of 20% in a six-option poll where you could choose three out of the six is a truly dismal performance.
The station's flagship show, Good Morning Scotland, must take a large share of the blame for what many have seen as deeply biased displays by parachuted-in presenter James Naughtie, regularly accused of haranguing Yes guests while giving their No counterparts a far easier ride.
But the stats get much more intriguing when you break them down.
———————————————————————————————————
YES SUPPORTERS
TV: 46%
Online: 45%
Official representatives: 33%
Friends and family: 32%
Newspapers: 28%
Radio: 17%
———————————————————————————————————
Perhaps the only big surprise there is that TV still narrowly comes out on top, fractionally edging out the internet. Were we to make a guess as to why we might imagine that at least on TV you normally get to see politicians etc interviewed for yourself, rather than having them filtered through the spin of commentators, but that wouldn't explain radio doing even worse than it did in the full sample.
———————————————————————————————————
NO SUPPORTERS
TV: 66%
Newspapers: 40%
Online: 35%
Friends and family: 30%
Radio: 23%
Official representatives: 18%
———————————————————————————————————
Now there's a thing. No shock that newspapers are the second most-trusted source by Unionists (given that, as we know, not a single Scottish newspaper openly supports independence), but we were a little nonplussed by the high showing for the internet, given the near-total absence of major No websites.
Most striking, though, was the bottom-of-the-pile finish for official campaign representatives, at barely half of the trust rating Yes supporters showed. But perhaps we shouldn't be taken aback by that, because our previous polls have consistently shown that even among their own supporters, prominent "Better Together" figures like Blair McDougall are massively distrusted.
———————————————————————————————————
UNDECIDED
TV: 55%
Online: 43%
Friends and family: 40%
Official representatives: 30%
Newspapers: 29%
Radio 24%
———————————————————————————————————
The list for undecided voters almost exactly mirrors that for Yes ones, with only the two middle entries swapping over. Don't Knows don't believe a word in the newspapers or on the radio, and place far more trust in websites, social media, family and friends.
So we're beginning to form a pretty clear overall picture. The No camp will probably be pleased that TV is still widely trusted, but concerned that newspapers and radio are far less powerful than the internet and word-of-mouth, and probably used to the fact that their figureheads and "grassroots" voices are largely seen as sources of untruth.
Yes Scotland, on the other hand, will have the exact opposite feelings, but they'll be encouraged that the profile of undecided voters is considerably closer to that of Yes supporters than No ones – and also by the fact that we'll be seeing a lot more of that phenomenon as we go through the rest of the results.
Now, if only we could figure out why almost nobody trusts newspapers.