Hope Over Fear in George Square today:
And "Union Day" yesterday, in the same place.
Of course, we already know what it's like when Unionists do muster bigger numbers.
This, incidentally, was the best picture the BBC could muster of today's event: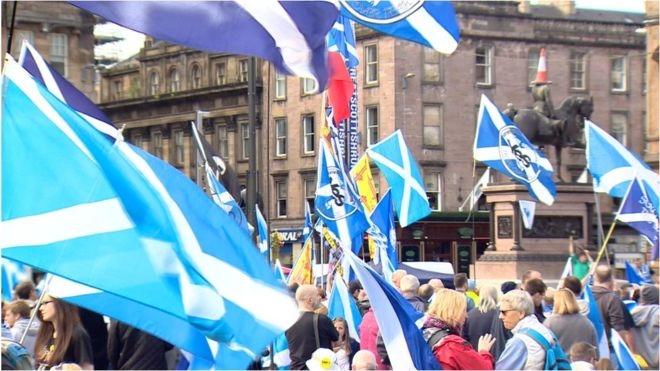 But then, they've got some form for that sort of thing.