Former Labour spindoctor Charlie Whelan in the Strathspey & Badenoch Herald: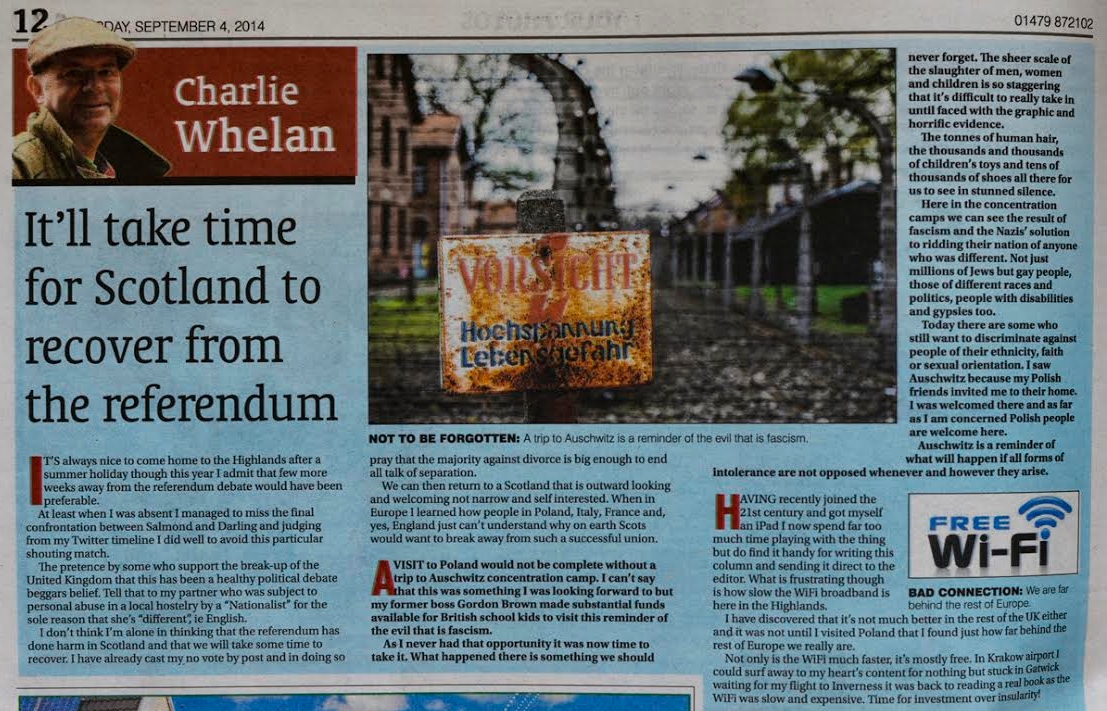 Click to enlarge as Whelan segues seamlessly from terrible Scottish "nationalism" to racial genocide in Auschwitz, because, you know, Yes voters are all basically Nazis*.
*George Galloway's comments (made in his capacity as a nominated representative of "Better Together") from yesterday's BBC "Big Big Debate" were edited out of the broadcast version. We're sure it was just to keep the running time tight.