My first contribution to Wings Over Scotland appeared last May and gave an account of my then-current undecided stance on Scottish independence. Savaged mercilessly in the comments as "A bit of a long-winded 'don't know'", in summary we learned three things from it: I'm crap at making decisions, the media coverage of the issue upsets me, and I wasn't convinced of anything changing for the better after a Yes vote.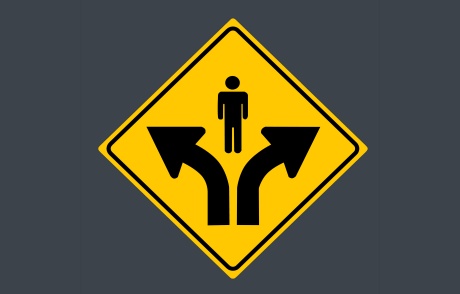 Nine months later, only one of those feelings has altered.
A lot has changed for me personally since then. I graduated from university, but with little prospect of a relevant job in the Aberdeen area. Or anywhere in Scotland actually, unless you wanted to take unpaid placements at two weeks at a time – if you could outshine thousands of others to get the gig in the first place. I went on honeymoon and in September I moved away. As noted in the last piece, I said I wouldn't hesitate to leave Scotland if it meant a great experience or if it would benefit me and my wife.
So as I write this I am sitting at my desk in our apartment in Hamburg, Germany. The window to my right overlooks the man-made Alster lake in the centre of the city, which is currently near-frozen after a January of almost continuous snow and plenty of -15 temperatures. I never thought I'd live somewhere colder than Aberdeen but I'm not regretting it – Hamburg is a fabulous place.
For the last year of uni I'd been researching the media's coverage of Scottish independence and had got a bit obsessed with it all, without actually coming out on one side or the other for the actual vote. I thought that the action of moving abroad would take my mind off the whole thing and I could occupy myself with other matters. The opposite has happened.
I'd lived in Scotland for all my 29 years so far. I've only been gone a few months and I might be back by the end of the year. Those factors weren't going to stop me reading about the subject and getting more involved. And in trying to address my indecisive ways, I began to interact a lot more with websites, blogs and forums.
The problem with wanting more evidence or discussion with both sides is that the questioner can come across as a nuisance, only asking difficult questions to get under the skin of those who want to stick to the popular lines of debate. As has been referenced before on this site and elsewhere, most pages online are either for or against independence – there's no middle ground. Push too hard and the admins of such pages will assume you're just around to cause trouble and will take action.
So, despite having never used an offensive word or abused anyone, I've been banned from several places, and not because I'm rude or a troll. It's because I'm a "don't know" – an intelligent "don't know" with questions, not somebody they can deal with using easily-challenged pre-chewed soundbites. The undecided are being shafted in this debate, and you only have to read the swarm of stories in the media about the latest polls, in which those who haven't made up their mind are thrown to the wayside as the focus lies on the numbers of 'definite Yes' and 'definite No'.
In most cases you have to have a side or you are ignored. I must stress, though, that in my experience this phenomenon only occurs on one side of the debate. For instance, in my previous article here I voiced my concerns, questioned things and I was welcomed with open arms. Some people criticised my piece, others understood my opinions and I took every comment on board. I learned a lot.
But those against independence, wherever I interact with them, immediately paint me as a "cybernat" and wipe me from their thoughts without even thinking about trying to win me round to their point of view. I simply don't understand it. These people bombard their Facebook and Twitter feeds every day with crudely-photoshopped images, ridiculously irrelevant or made-up statistics and stupid catchphrases. Then they block anyone who counters their posts, no matter how politely.
The more I get pushed away for asking questions from one particular side, the more I think they have something to hide or they simply cannot answer. The widespread insistence that Scottish nationalism is evil and British nationalism is brilliant (or doesn't even actually exist) is probably the most dismaying thing.
To keep my interest in writing ticking away after university, I began going down the satire route. When headline-writers in the mainstream media started putting out the most pathetic scary headlines imaginable, I decided to try to top them. It wasn't easy. A fake news story about a possible zombie invasion, seen on both National Collective and BBC Scotlandshire, was the most popular of my attempts. Surprisingly to me, for all their creative and colourful content, National Collective's first mainstream glimpse of news exposure – on the BBC website – was because of this dumb zombie spoof.
Trying to concoct more insane headlines has been fun (some I haven't used include 'Salmond to relocate Scotland to Oceania for football reasons', 'Scots to miss out on hoverboards and flying cars in 2015' and 'Women may be uglier in a separate Scotland') but all I do is copy in some real quotes, tweak them slightly and write around them. Because of the things coming out of the mouths of Lords, MPs and the Better Together campaign, it's getting easier but at the same time far more predictable. They've taken the fun out of it.
I've been able to see things in a new perspective since living outside the country, even in such a short spell. Ironically I had to leave Aberdeen to get involved in the oil industry for the first time, but it has given me the chance to speak to non-Scots about independence. The English here are very sceptical, even though most I've interacted with are from the North-East of England and aren't big fans of London either. They don't see the advantages of a split and looked at things from a purely business/oil point of view, but when pressed on other areas they don't really have an opinion, as some have only spent some time in Aberdeen for work at one point in their lives. And they're probably stinking rich.
The Germans I have spoken to have mostly been taxi drivers, but bloody hell do they all have an opinion. On several occasions, after I exhaust my German repertoire with the destination and then "Ooh, es ist sehr kalt! Ich komme aus Schottland so das ist OK"*, they ask me about the referendum. They all know about it. Their main issue is that they don't understand why the vote is so far away, but in general the discussion always comes around to Europe. Maybe the Germans have a bit of a chip on their shoulder about propping up other nations, but across the board they've said if Scotland gets the chance to leave the EU they should grab it with both hands.
*("Ooh, it's very cold! I'm from Scotland so it's OK " – Ed)
As for the Scots I know over here, a couple are already Yes voters and the rest are just not engaged with it yet. I'm working on it. The funny thing is, when the media and the politicians demand hard facts and evidence on the issue, I've found you can make people think seriously without any of that. Without spending too much time in the pub dragging down the conversation, I try to ask indysceptics two things:
"Even in this world of more globalisation and more interaction, the amount of countries since World War 2 has doubled and most are poorer than Scotland. If they can do it, why can't we?"
"That's a fair point" is the only reply I get.
"If Scotland has been given the power to control education, the emergency services, health, justice and transport, and you'd be hard pushed to find anyone who says Westminster looks after these things more competently, why can't Scotland also control foreign affairs, broadcasting, gun laws, gambling…?"
"That's a fair point" is the only reply I get.
I don't want to bang on about how important this site is (among others) in forming my own opinion, but as someone who has stuck with the 'don't know' tag for a good while, sites like this have been incredible. I could pick out loads that have helped me explain stories to those who are currently less informed.
This one is as simple, yet as important, as it gets. This one from last August punches you in the face with the fact that a No vote means – at best – the status quo in terms of powers for Scotland. No matter the combination of parties in power in Edinburgh and London after the next elections, the piece sets out exactly how future negotiation between governments will go. Not well, it turns out.
(It also turns out anything written by Alan Cochrane puts people off the no campaign. The more everybody gangs up on Alex Salmond, the less people hate Alex Salmond and the more obvious it is that it's a diversion tactic.)
I'm disillusioned with politics, the UK voting system, the press and the scandals. In the past few years alone we've had phone-hacking, banker bonuses, MPs expenses, long-term police cover-ups, shushed-up celebrity paedophilia – does Scotland get unfairly tarred with the same brush to outsiders because we are part of the UK?
When Scots go abroad some say it's ridiculous to suggest foreigners can't tell the difference between Scotland and England, but in my experience it's true. I had to draw a map of Britain on the whiteboard at work to show the difference to German colleagues who kept lumping me in with the English. Chinese people I met on honeymoon couldn't fathom the difference – not even people from Hong Kong.
I'm lucky to get the chance to experience new things. Others aren't so lucky. Those in poverty must watch a Scottish Government do what they can with the powers they have and watch the majority of powers that affect them be wielded by those in London. Regular readers here already know about the current coalition government's appalling welfare "reforms", about which Holyrood can do (almost) nothing.

England, Scotland, Wales and Northern Ireland are vastly different in wants and needs. Westminster can't look out for the best interests of all. And not only can't it, it shouldn't and it doesn't have to.
I've been reluctant to come out with a firm position up to now because I feel if I did so, I'll find it harder to get through to people when in conversation because I'm "biased". It doesn't happen online but in person I feel people ponder my thoughts a lot more, not just because I've done my research but because I'm willing to listen to both sides and take everything on board. If I say I'm not fully convinced but I can show I'm engaged, people will listen because they do want to learn more as we approach 2014.
But I think now I've just been delaying the inevitable. Right up to the day I write this, I've described myself as 'undecided'. I'm pretty sure I've been in denial, because I can't imagine voting No anymore. I can't imagine waking up the day after having voted No and being happy with my decision, whatever the result.
One of my original feelings has altered, then. I'm still crap at making decisions. The media is actually getting worse in some ways in covering the referendum, but it's hardly at Chinese or North Korean levels yet. We're not in a dictatorship, as much as actual sitting MPs and Lords want us to believe we are. We should be thankful for that.
But can a Yes vote deliver a better Scotland for the people who live there? Could it transform Scotland into a more confident and equal place than it is now, to those from the outside looking in? Taking the evidence so far, it's a strong possibility.
Scotland needs to be grown-up. Scotland needs to start taking responsibility for all its own actions. As we get closer to the referendum, it's becoming more and more obvious how little the UK political class (and the commentators from across the spectrum) give a damn about Scotland. The UK general election in 2015, the possibility of an EU referendum in 2017 and the supposed rise of UKIP are more important to these folk and I can't decide if it's arrogant or ignorant of them to completely dismiss the possibility of the dissolution of the UK. Just days ago analysis by Warwick University's Michael Gardiner showed to what extent these classes just can't – or won't – comprehend Scottish debate.
As I said, I can't imagine voting No. What I can imagine, though, are lots of people I know doing so, and if I asked them their reasons afterwards I'm pretty sure I could challenge many of them fairly successfully. It will be too late then. This is what worries me now, and this is what spurs me on to keep involved, and to discuss at every opportunity with those who aren't engaged.
Over the past few months I've seen friends at home begin to read into it, people who don't care for politics. I've never talked to my family in my entire life about politics but I will now. If voters have solid reasons for voting no, then I will accept it. But we must all talk to as many people as possible about it in the first place. We must not forget the undecided. With the correct, positive strategy they are there for the taking.
To show that this had weighed on my mind a little bit, last night I watched the final episode of the American TV show Fringe. One of the characters patted the other on the shoulder just before the big climax to the show, and said: "It's not about fate. Yours or mine. It's about changing fate, and protecting our children." I immediately thought of my non-existent children, and my upcoming vote in the Scottish independence referendum of 2014.
So it's a long-winded Yes, but it's a Yes. It feels good to type that.