For four days, anyway.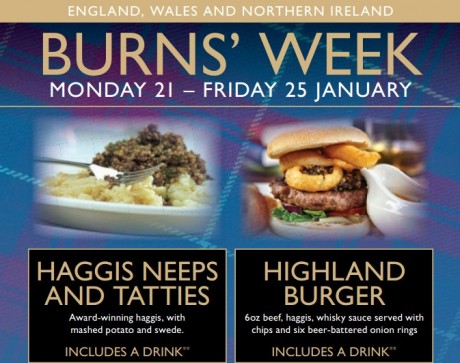 Don't be mean about the swede. They're trying, bless 'em.
.
EDIT 11.14: For those not quite grasping the headline, the point is that Wetherspoons probably wouldn't be doing this if Scotland wasn't part of the UK and Burns therefore wasn't "British". And so it's nice for me, as a Scot living in England, to be able to get some haggis in a pub even if it's only for four days a year. Hurray for the Union!