Reiner Luyken is a 65-year-old German journalist who's spent more than half of his life in the Highlands, and seems to have a knack for upsetting the neighbours.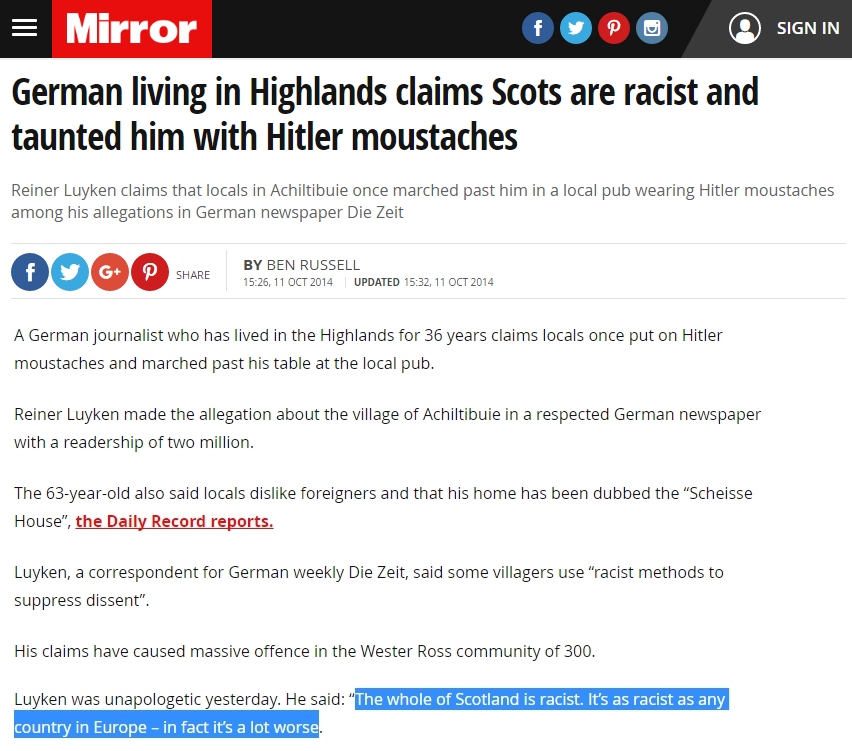 We're sure it was just an unfortunate one-off misunderstanding.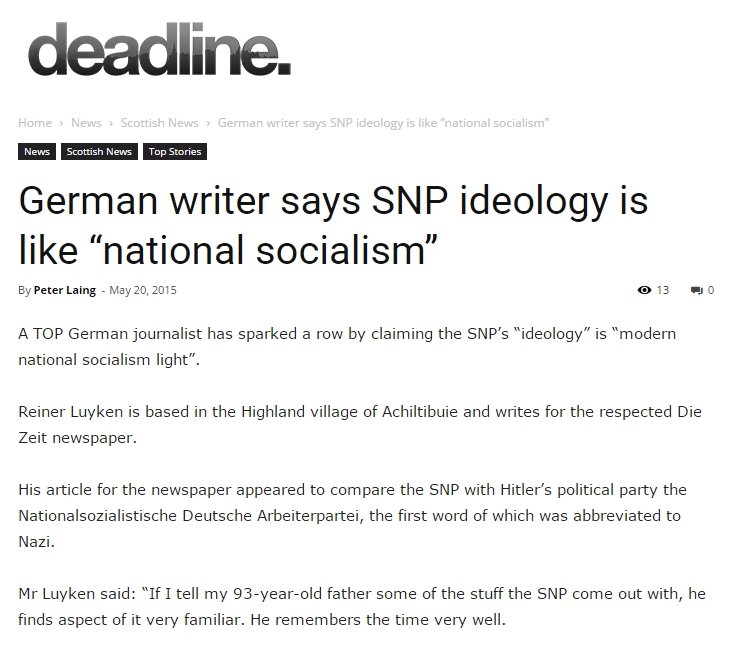 Oh. Perhaps not. Still, one thing that can be said is that when an instruction from a superior officer comes calling, Herr Luykens isn't slow to obey.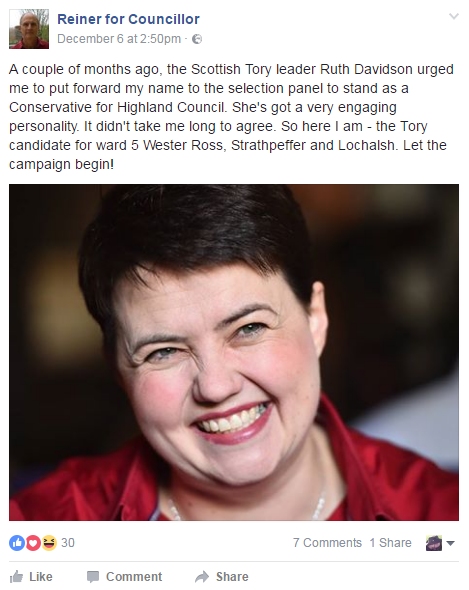 So vote for Reiner, you racist Nazi schweinhunds. Before he has to do something drastic to try to soften his image.