…having just spent the last three years in bed with them.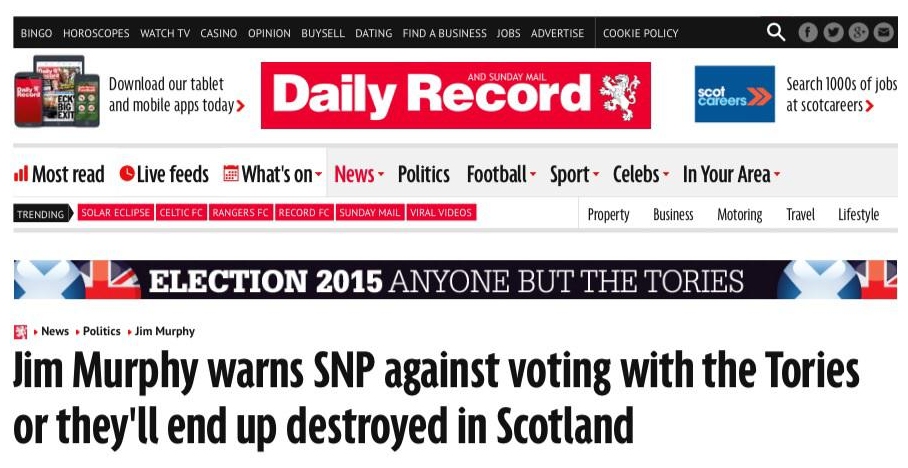 Zounds, the irony.
We're also, we must say, enjoying the Record's "anyone but the Tories" election banner. Given that the newspaper runs more or less daily entreaties to its readers not to vote for the SNP, and presumably also opposes the Tories' coalition allies, that only really leaves one party that fits the criteria.
The Record also didn't, as far as we know, ever actually at any point grab hold of its plums and openly advocate a No vote in the independence referendum. It's a curious kind of cowardice to make your position absolutely crystal clear but then not have the courage to just come out and say it, imagining that the "deniability" of not putting the words explicitly in print will somehow fool anybody.
The belief that the people of Scotland are a bunch of gullible, simple-witted morons runs deep in Scottish Labour, and that means it runs deep in the Daily Record too. We wonder which, if either, of them will wake up first.