The most recent insult handed down by the smirking, sneering Permanent Secretary To The Scottish Government to the people of Scotland, who she ostensibly works for and who pay her enormous salary (she gets more than either Nicola Sturgeon or Boris Johnson, and who knows, possibly even slightly more than Peter Murrell), is a crass and dismissive one even by her extraordinary standards.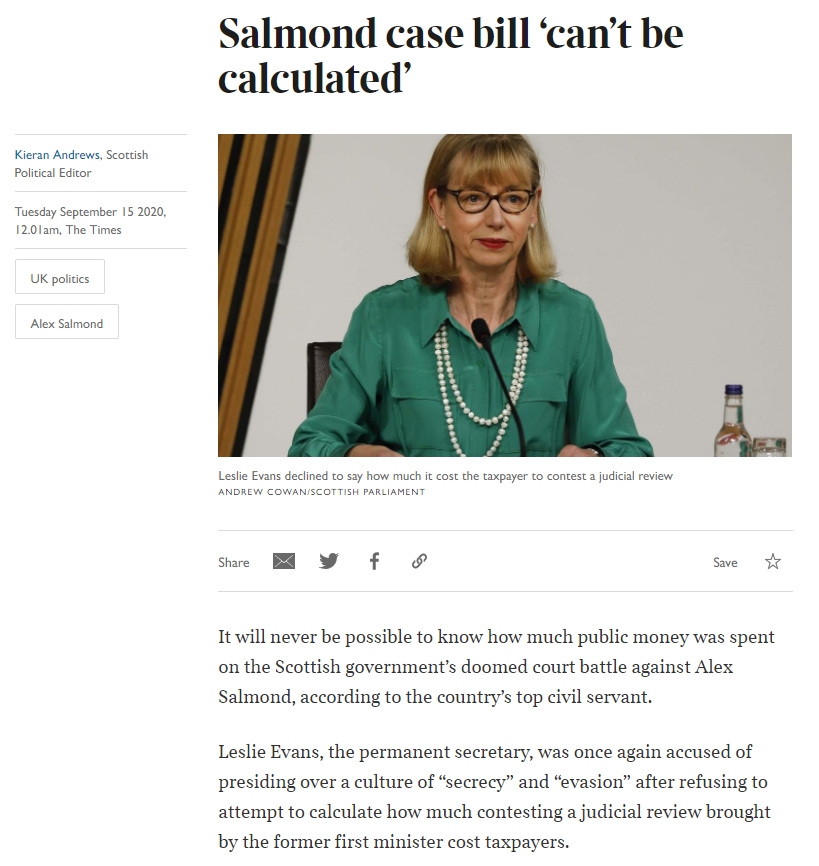 The Woman Who Remembers Nothing, having asked for some time to think about it, concluded that there was simply no way to estimate the total cost to the public purse of the biased and unlawful fiasco she presided over regarding the investigation of false abuse claims against Alex Salmond, and which had cost taxpayers over half a million pounds in Mr Salmond's legal fees alone.
Her argument was that because government employees are paid fixed salaries and don't record how much of their time they spent on specific tasks, there was no way to estimate how much had been spent on the attempt to fit up the former First Minister.
But that isn't how anything works these days, is it?
Because the Scottish Government, just like everyone else, in fact constantly attaches pretty specific costs to just about everything under the sun, no matter how difficult in reality those costs would seem to be to work out.
We know (or are told) that the cost of treating obesity and obesity-related conditions, for example, costs the Scottish health service between £363m and £600m a year, with the total cost to the economy up to eight times higher.
Which is strange, because doctors and nurses get paid fixed salaries and don't record how much time they spend treating fat people, or to what degree someone's fatness affects any other health issues they may have.
And we're confidently assured by the Scottish Government that Brexit will cost the Scottish economy the very specific sum of £9bn, even though we still have no idea what Brexit is going to look like and whether there's going to be a deal or not.
We're told that policing football matches in Scotland costs around £2m a year, even though police get fixed salaries and football matches are a normal part of their duties that they don't get paid separately for.
We somehow know that the value of Gaelic to the Scottish economy is between £82m and £149m a year, although there is in fact no conceivable way of directly attributing almost any economic activity (other than teaching it) to the presence of the language.
We "know" that mental health problems cost the Scottish economy almost £11bn a year even though, yet again, there is no meaningful way to accurately attribute a financial cost to such a broad and nebulous concept, or to determine how much of a contributing factor it might be in other illnesses.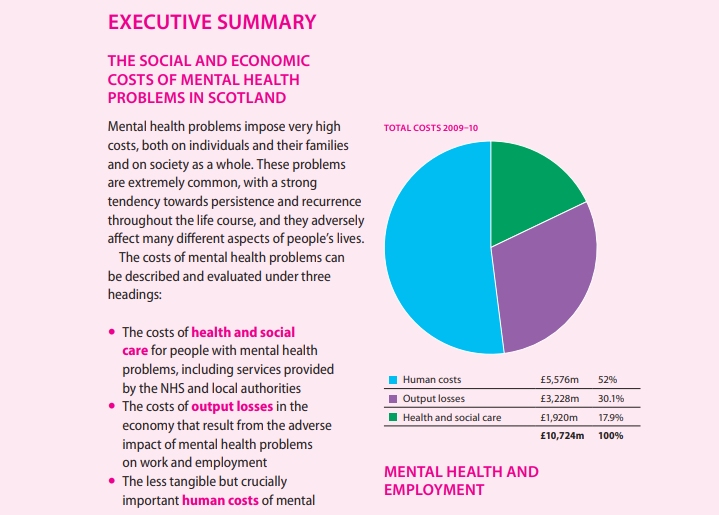 And we're informed that "gender inequality" costs the Scottish economy a breathtaking £17bn a year, in largely unspecified ways.
And so on and so forth. We live in a world where anything and everything has a price ticket attached for the sake of punchy headlines, and yet the relatively straightforward matter of estimating how many person-hours were spent on cooking up and enacting a legislative process designed to frame one man is apparently completely impossible to unpick, even though every civil servant involved – except Leslie Evans, it seems – kept notes and diaries of what they were doing and when, and even though lawyers are the one category of workers who DO bill for specific hours spent on specific tasks.
It's almost as if Ms Evans knows she's bulletproof and can treat the inquiry with total contempt, certain that the First Minister – pretty much the only human in Scotland who thinks Evans is still up to the job – won't sack her no matter what.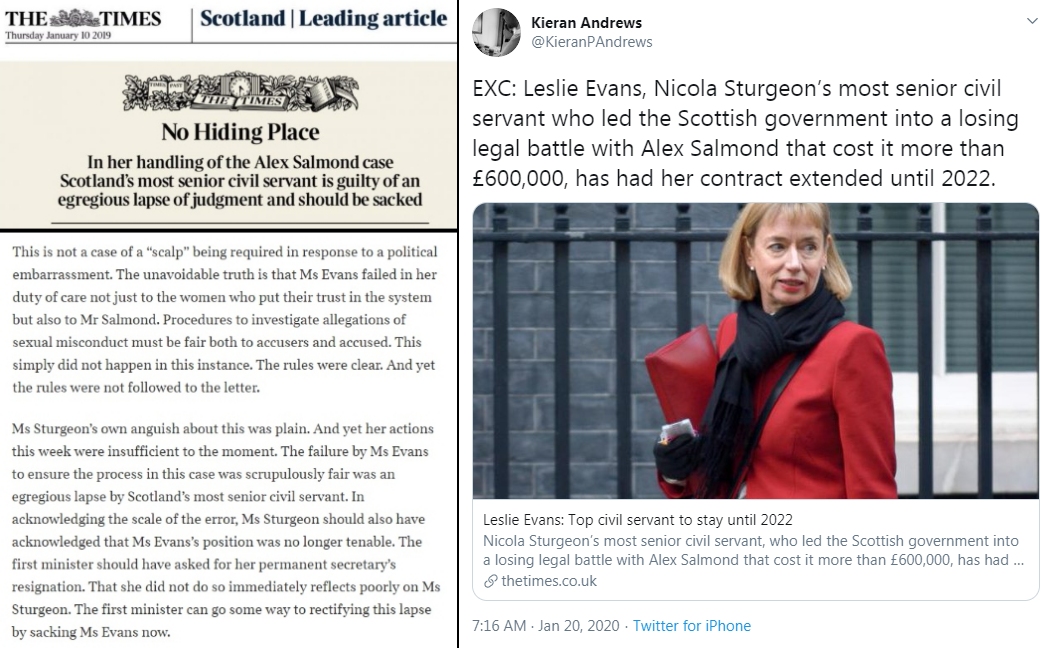 We can understand why readers might wonder what the reason for that could be.