We had a little mini-poll out with Panelbase this week, readers. Given that the SNP are currently still insisting that they need ANOTHER mandate at the ballot box to secure a second independence referendum (by our count that would be the tenth), we thought we'd see how many people believed this cunning plan would work.
The results, we suspect, will not amaze you.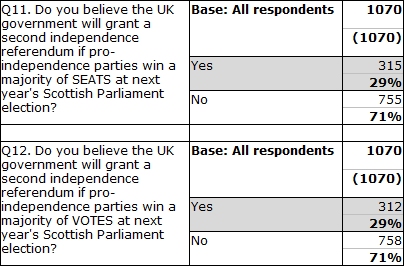 Scottish voters, it turns out, aren't completely stupid.