Wings Over Scotland isn't the only website dedicated to scrutinising the truthfulness of things claimed by politicians and media pundits. There's the widely-respected and diligent FullFact.org, there's Scotland's own The Ferret, and there's the BBC's Reality Check (which frequently takes the more unconventional approach of, er, not making a finding either way about what the reality of things is).
And then there's Channel 4's FactCheck, which we're going to generously assume had a liquid lunch yesterday and was a little under the weather.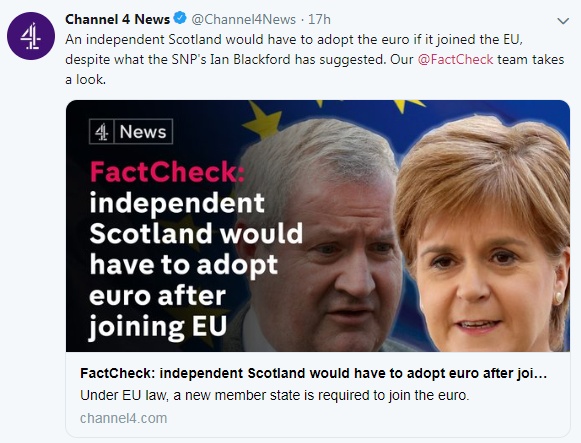 Because not only is the conclusion that it reached on the subject of an independent Scotland having to use the Euro utter nonsense that's been debunked roughly 1000 times in the last six years, it doesn't even agree with itself.